Samsung Galaxy Tab 10.1 Verizon 4G LTE Release, Price & Features
The Samsung Galaxy Tab 10.1 4G LTE Verizon release, features and price details are in. There will be two versions that include the 16GB and 32GB models available for $529 and $629, respectively.
Verizon will be selling the new 4G LTE version of the Samsung Galaxy Tab 10.1-inch on Thursday July 28 and will come running the new Android 3.1 (Honeycomb), features will include dual-core NVIDIA Tegra 2 processor, 2-megapixel front-facing camera for video chats, 3-megapixel camera capable of recording HD video, 10.1-inch 1280 x 800-pixel resolution display, 802.11b/g/n Wi-Fi, and Google Mobile Services including Gmail, YouTube, Google Talk, Google Search, Google Maps, Google Movies, Google Books and Android Market.
If you do decide to buy this tablet PC Verizon customers can choose between from three different monthly data plans from Verizon Wireless, these will include the most expensive at $80 for the 10GB of data option, or $50 for 5GB or the $30 2GB option. What do you think of the data prices, do you think they are a little to expensive or do you think they are reasonable for what you get?
The Samsung Galaxy Tab only weighs a mere at 1.25 pounds and is 8.6 Millimeters thin, this tablet with the new 4G LTE feature will give customers download speeds of 5 to 12 Mbps and upload speeds of 2 to 5 Mbps in 4G Mobile Broadband coverage areas, it also comes with Adobe Flash 10.3 technology, Samsung Media Hub, and much more.
So you will have the choice of the 16GB model for $529.99 and the 32GB model for $629.99, customers will also be happy to know that Verizon Wireless will be selling a 16GB Wi-Fi-only Samsung Galaxy Tab 10.1 for $499.99, this model will come in Metallic Grey, this will also release on Thursday July 28.
Verizon Wireless has an offer on at the moment, and is offering customers for a limited time free $25 Media Hub credit from Samsung with their Samsung Galaxy Tab 10.1 purchase, this credit can be used towards TV program purchases. For more information about this promotion please visit -www.samsung.com/VerizonTabPromo
Please let us know if you will be buying the 16GB or 32GB 4G LTE Samsung Galaxy Tab 10.1, these tablets will only be popular if you are receiving 4G in your area.
Any comments you would like to add please do so in the area provided below, our commenting system is very easy to use so be the first to comment on this page. Thanks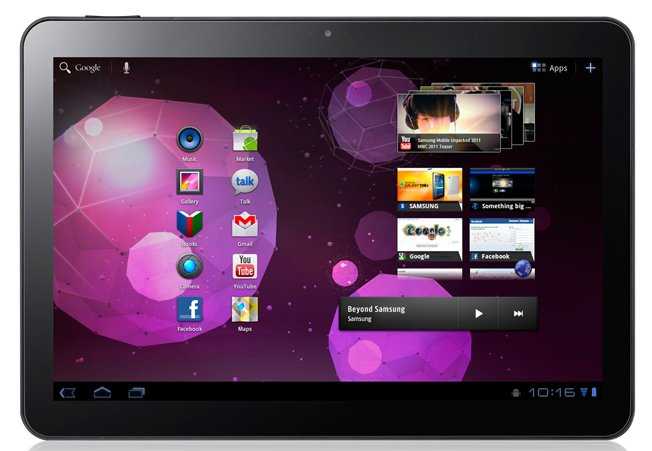 Source – BGR