New iPad 3 or simply a cheaper model
New screenshots of what appears to be the Apple iPad 3 have surfaced, or has it? We say this because it could in fact be a new cheaper version of the iPad 2.
The prototype image below clearly shows an Apple iPad, but it is not for sure if it is the iPad 3 or a cheaper iPad 2 seeing as the camera is missing.
The Apple iPad 3 other than the iPhone 5 is one of the most anticipated tablets that everyone wants to own. There is no evidence of when the iPad 3 will be announced or released so it is all speculation for now.
The new iPad 3 is expected to feature HD display (screen resolution 2048 x 1536), will be a better design and much thinner by 20 percent to that of the iPad 2. The battery is rumoured to be a lot lighter to reduce its overall weight, other than that there is not much else to go on.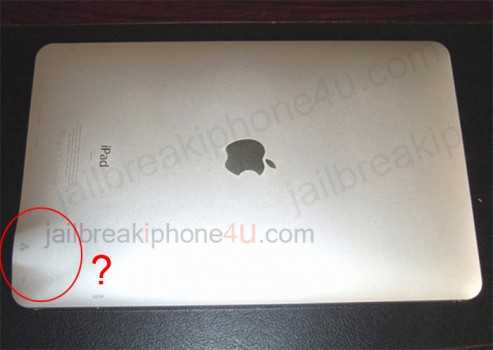 We believe that the iPad 3 will not release until 2012, the iPad 3 displays rumoured to be manufactured by LG, Sharp and Samsung, but after the Samsung Apple arguments we cannot see Samsung providing these displays.
For now the only official news about new products will be revealed at the Apple Media Event on Tuesday October 4th, the iPad 3 will not be a part of the unveilings, please do join us for more hot news about to be unravelled.
Do you think the screenshots here is of the iPad 3 or a cheaper iPad 2?
Source – jailbreakiphone4U