Best iPhone 4S cases for dog lovers
If you own the iPhone 4S and would like to protect it, then consider your very own guard dog, with the best iPhone 4S cases for dog lovers. Ok they will not like bark or anything, but they really do look very cool indeed. We have two websites that offer some great cases for your new Apple smartphone.
First up is TVC-mall, they are offering the "Dog Carbon Fiber Leather Flip Case for iPhone 4S", the main features on this case includes openings for all buttons, ports, jacks, and speakers, as well as made from high quality leather, camouflage design surface and a very comfortable feel.
It comes with a plastic hard rigid inner frame and magnetic flip design; the dog design on this one is very cute. The site is offering different options to purchase, for example: If you buy one case it will cost you $4.54, If you buy between 2 and 24 it will be $4.25, 25 to 49 = $4.11, 50 to 99 units will cost $3.97, and it is $3.83 per case if you buy between 100 to 5000 units.
Next up is the iPhone 4 / iPhone 4S Commuter Case by OtterBox, this is a very good case that you can customized with a design of your choice, the Dog Design case is laser engraved or printed using our HighColor process, Handmade and will be loved by dog lovers.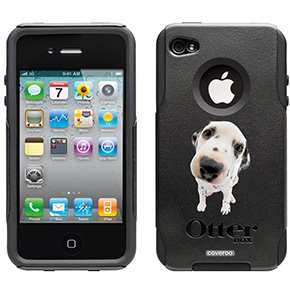 These cases are officially licensed designs from The Dog, if you visit Coveroo you will see one case there, but if you look a little lower on the page on the left you will see many more pictures of dogs that you can choose from.
The cases have two sturdy and slender layers for protection, and include a self-adhering screen protector. These cost $39.95 each, you can add you very own text if you wish for an extra $5.00.