iPad 3 and future Smartphones nail in coffin
Today we want to discuss the impact of the Apple iPad 3 tablet and the many impressive upcoming smartphones such as the Nokia 808 PureView 41-megapixel smartphone (yes 41MP). We already know that tablets and smartphones are killing off the laptop and now that camera phones are revolutionizing mobile photography it seems that this could also be the final nail in the coffin, not only for laptops but also for the general compact camera.
The staggering specs and features of influential products such as the upcoming iPad 3 and phones such as the Samsung Galaxy S3 and Nokia 808 PureView will surely mean that less and less of us will rely on laptops and our usual cameras, as we increasingly turn to other devices. It seems that some consumers are already leaving their laptops gathering dust as more and more functionality comes to smartphones, indeed we know for a fact that sales for laptops and notebooks have dropped.
Recent figures show that in 2011 the amount of Internet access using a mobile phone doubled and the decline of laptops is likely to be further impacted with predictions that by 2015 around 500 million tablet devices will be sold yearly. The Baltimore Sun reports on projections that by 2015, sales of laptops and desktops will have fallen behind those of tablets. BI Intelligence research analyst Alex Cocotas declared that the "post-PC era has arrived," although pointed out that laptops are likely to remain widely used in business, at least for now. Cocotas sees tablets making inroads even in business though and views the role of smartphones in business as "huge," noting that people increasingly use them rather than computers. Apparently last year Apple stated that 90% of Fortune 500 companies were either using or testing out iPhones and iPads, which seems to show that even in the enterprise market, smartphones and tablets will continue to negatively influence PC sales.
Another recent report discusses why Dell's PC business has been badly affected, despite the fact that its enterprise division for hardware and services continues to thrive. In fact the president of Dell's enterprise division Brad Anderson acknowledges the need for change and said "we've been looking beyond the PC business" adding, "we're an IT company," rather than a PC company. Rather tellingly, one of the reasons given for the loss of its PC sales is the success of the iPad while other reasons include low-margin PC sales and derivative products eating into the market.
The choice of mobile devices can now be a little bewildering for the consumer and this article contrasts the various ways that smartphones, laptops, netbooks and the iPad are used. What soon becomes apparent is the amount of overlap there is now between all of these devices and just how much of what we used to do on laptops can now just as easily be done on a tablet or smartphone.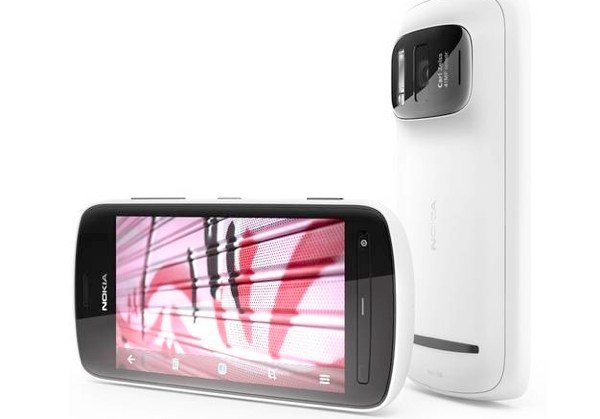 Just by taking a brief look at some of the upcoming devices we can see how the iPad 3 and advanced camera phones are likely to further affect sales of laptops and cameras. For example the iPad 3 (apparently to be unveiled in March) is likely to carry an improved camera and could step up to a quad-core processor, possible LTE connectivity, and a Retina Display making the potential use of the next iPad even more appealing. Meanwhile the forthcoming Samsung Galaxy S3 is very likely to feature an Exynos quad-core processor, a larger 4.8-inch display, the latest Android 4.0 ICS operating system and a step up in rear camera to 10 or even 12-megapixels. Of course the iPhone is also an iconic smartphone that many people now use for photography and the iPhone 5 is also likely to have an improved camera.
The fact that more and more of us are using our smartphones for photography really comes to the fore with the new Nokia 808 PureView smartphone that was recently made official. This phone brings a really radical move to mobile photography. Although the main specs are not as impressive as some other upcoming smartphones with its 1.3GHz single-core processor and Symbian Belle OS, its outstanding feature is a 41-megapixel camera. The 808 PureView has really got a lot of people talking and is indicative of how far smartphones have progressed and the fact that increasingly the average person will use their phones for their photographic needs.
All things considered it certainly seems then that smartphones such as those above and tablets such as the iPad, will indeed be the final nail in the laptop and compact camera coffin. We're interested to hear what you have to say about this. Have you already given up using your laptop in favor of a tablet? Could the progressions with photography on the latest smartphones mean you may ditch your usual camera forever? We'd love to hear what our readers think so let us have your comments.