Top 5 iPhone speakers to think about
If you happen to be an iPhone owner in the market for a speaker so you can listen to your music there are numerous speakers for the iPhone available out there, but which one should you opt for? Well we have decided to offer our reader's our top five selection of iPhone speakers for your consideration.
Of course this top 5 iPhone speaker selection isn't necessarily the best available, but is our own top 5, so we'll kick things off with the My Mini Plus speaker that has been brought to our attention by the guys over at Cnet Asia.
The My Mini Plus, made by Japan's Nakamichi is a perfect 5cm cube shape and weighs slightly less than an iPhone 4S, whilst inside the tiny wired speaker there is a single full range driver, FM radio and microSD card reader and is said to produce quite good sound when plugged into an iPhone.
The guys say that although the My Mini Plus speaker doesn't really offer great fidelity, the device does push out acceptable deep bass and accurate treble considering its size. So if you require an FM radio and microSD reader with your speaker, the My Mini Plus might be just for you, and will set you back roughly $56.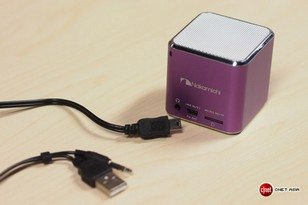 Next up we have the Boost NearField Audio Speaker from iFrogs, which is rather a simple solution for a speaker in as much as you can simply place any smartphone, iPhone or otherwise, on top of the Boost with the external speakers playing and the Boost amplifies that sound.
Apparently the Boost doesn't use a microphone but rather uses patent pending NearFA tech, which means the device syncs your device audio signal and pumps out the sound via the Boost's two 2W x 2RMS speakers.
The Boost NearField Audio Speaker is operated via three AAA batteries, which is said to deliver up to 15-hours play time, and can also be operated via MicroUSB cord. The Boost NearField Audio Speaker can be yours at a very reasonable price of $39.99 by hitting up iFrogs.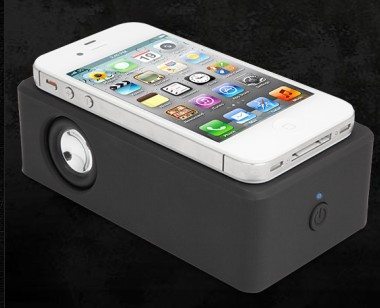 Then we have for your consideration the TEAC NS-X1 Airplay speaker, which is brought to our attention by the guys over at Wired, and has been designed as an iPod dock, portable radio, and streamer combo with built in speakers and amp.
The TEAC NS-X1 features a pair of 2.5-inch speakers that are powered by a 20Watt amp, although lacks a subwoofer so apparently uses a bass reflex system with ported cabinets for increased bass response and all whilst being only 55mm thick.
The TEAC NS-X1 features a standard iPhone or iPod dock, along with a 3.5-inch aux at the rear for connecting other portable music devices, and the device can be connected to your home WiFi network or via an Ethernet connection to stream music from your PC, and it's that Airplay that really makes the device stand out and can be yours for £229.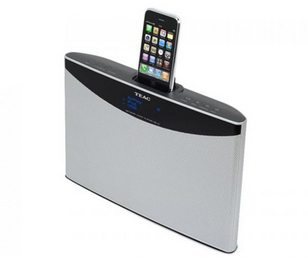 Next we have the Panasonic SC-HC05 Compact Stereo System with iPhone/iPod dock that measures 7 x 14-4/7 x 3-1/2 inches and weighs 9 pounds, and features two 2-war speakers, a 21/2-inch (advanced bamboo cone) woofer, and a 5/8-inch Piezo type tweeter.
Apparently the bamboo cone speakers on the Panasonic SC-HC05 Compact Stereo System make the sound more responsive whilst delivering pure and clear vocals and crisp dialogue, and the device has passive radiators at front and back to cancel out vibration inside the speaker and to deliver a robust bass.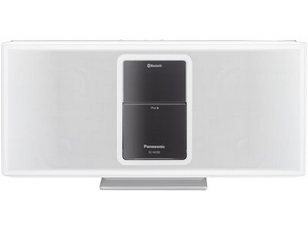 Last but not least we have an iPhone speaker for your business that we have previously mentioned, the AudioOffice for iPhone, and Apple iPad, that enables the user to make calls when their iPhone is docked along with having four broadband speakers on its front corners and two vents that boost basses and improve sound quality.
The AudioOffice can be used with the iPhone 4S, 4 and 3GS, iPad 1 and 2 and iPod Touch 3rd and 4th gen and can also connect to a PC via USB so you can listen to music from your computer. The AudioOffice commands a price tag of £299 and can be pre-ordered from Invoxia.