Best Diablo 3 apps to download for Android & iOS
Many gamers across the world have been patiently waiting for Diablo 3 to be released by Blizzard, and as they wait for the game to become available on the 15th of May we have rounded up some of the best apps for users of the Android and iOS platforms.
First up for owners of the iPhone, iPod Touch, and iPad is the free application Diablo 3 News, which will keep you up to date with all the latest news surrounding the upcoming game. There are a number of RSS Feeds from the best Diablo 3 websites, original exclusive editorials, free updates, Twitter Feeds, and content can be read offline. To find out more and to download hit the App Store.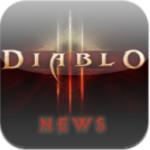 Another iOS application we have for you is DIII Guide – Game Guide for Diablo 3, which includes skills of five character classes, Runestones effect, Artisans, character classes' overview, and click on the active skill to see skill with Runestones effect. DIII Guide – Game Guide for Diablo 3 can be found on the App Store and is priced at $0.99/£0.69.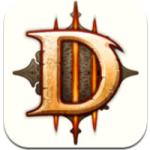 Countdown for Diablo is again available to owners of iOS devices and features a countdown to the release for Diablo 3. It also includes all the latest news from a number of Diablo related websites that includes the likes of Blizzard.com, Mydiablo3news.com, and many more. This is again found on the App Store priced at $0.99/£0.69.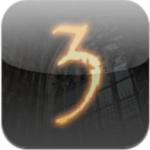 First up for Android users we have the free Diablo 3 Handbook that includes class overviews, active and passive skills, Artisans, skill calculator, followers, and much more. To find out more and to download head over to Google Play. Last but by no means least is Diablo III Guide that is also free to download and provides users information about the upcoming game, and can be downloaded via Google Play.