5 new Android apps for March 2012
If you are one of the Android faithful out there you'll know that many Android apps hit Google Play every month, but it can sometimes be a bit taxing deciding on what Android app to download to your chosen Android device, but at least unlike the iOS platform, you know that the majority of apps on Google Play wont cost you anything.
So what we thought we'd do for our Android readers today is come up with five new Android apps for the month of March 2012 that include a couple of games, a docs app and mobile wallet app, so without further ado let's get to those five Android applications for March.
First up we have the Pay with Square app for Android devices, an app that enables you leave your wallet at home and pay with your name at checkout, and with auto-open tabs on Android paying has become easier that ever, you can also find businesses, share favourites and be rewarded.
With the Pay with Square app you can scroll through the Square directory to locate interesting locate interesting local businesses, view on a map to see what is near you, and check out featured businesses. For those that would like to use the Pay with Square app you can download the app for free from Google Play.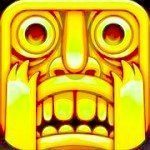 Next up we have Temple Run for Android, a very popular game that many of the Android faithful have been waiting to arrive, and the object of Temple Run is to get away with the cursed idol and escape with the evil Demon Monkey in pursuit.
The Temple Run app for Android tests you reflexes as you run down temple walls, along sheer cliffs, jump and slide to avoid obstacles, whilst collecting coins along the way to purchase power ups and unlock new character. The Temple Run Android game is available from Google Play as a free download.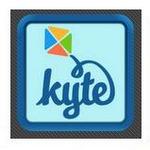 Then there is the Kyte Phone Beta app for Android, a cleaver little app that turns any Android phone into a child friendly device, with GPS and full parental controls, and once a parent logs in, Kyte takes over and delivers a friendly playful user interface that your child can't exit.
The Kyte Phone Beta app enables your kid to make and receive calls form a list of numbers that have been approved by the child's parents, along with letting the child play any games or apps the parent has allowed. For those that would like to use Kyte Phone Beta you can grab the free app from Google Play.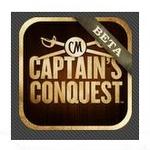 Next we have an app called Captains Conquest, which is an online multiplayer game where you become a pirate in the true spirit of Captain Henry Morgan, and rise through the ranks to become captain of your own fleet of ships and expand that fleet by docking at real locations in your city and collecting loot.
The Captains Quest app features a 3D ship-to-ship battle mode whereby you can take on any rival in your playing area, you can build on your ship's power by upgrading your cannons and ammunition, and join a friends fleet to conquer real world territory. Using the Captains Quest app does require a data connection though, and you can download the app for free from Google Play.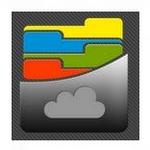 Lastly we have the Zoho Docs app for Android, an app that delivers access to your documents available on the web via your Android mobile device, and is an online management app for both businesses and individuals, although you will require a Zoho account that you can create within the app.
The Zoho Docs app allows the user to access your docs created in online versions of Zoho Writer, Sheet, Show & Docs, and enables the user to view docs, spreadsheets, presentations and PDFs, view shared docs, and upload images from your mobile device to Zoho Docs. For those that would like to take advantage of the Zoho Docs app you can download it for free from Google Play.