10 Free Music & SMS Apps
Users of the Android and iOS platforms are spoilt for choice when it comes to applications, and below we are going to give you 5 free music apps and 5 free SMS apps for your perusal, if the ones we show are not your favourite, please do let us know what is. Thanks.
First up for you is the iOS application Jelly SMS Free that lets you send free or low cost international SMS text messages from your iPhone, and even your iPod Touch. The free texts are available for all four Irish operators and the application has a number of features. To download or find out more about this free app head over to the App Store.
Another iOS application we have for you is Text Me! that provides free unlimited text and picture messaging to any phone in the US, Canada, and forty other countries around the world. The application will transform your iPad and iPod Touch into a real texting phone with no catch or hidden cost. Again hit the App Store for more information.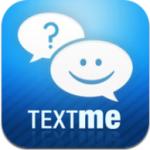 Next up for Android users is Handcent SMS, which is promised to be a powerful free SMS/MMS tool for your Android phone. Some of the apps features include integrated spellchecking, additional security options, supports over 20 languages, group sending, ability to filter incoming SM, and much more. Head over to Google Play to download and find out more.
GO SMS PRO is another application available for users of the Android platform and promises a fast and convenient SMS/MMS experience housed inside a great UI. It is fully customizable and offers GO Chat and Facebook Chat support. SMS messages can be scheduled and group messages can also be sent. Visit Google Play for all the information and to download.
WhatsApp Messenger is another feature packed Android application that is also available for rival platforms. It uses your 3G or Wi-Fi connection to message friends and family and is free for the first year, and only $0.99 a year after that. There are no hidden costs and once downloaded by you and your friends you can chat as much as you want. This great app can be found free on Google Play.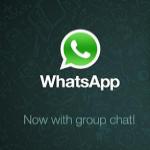 Music Download Paradise is a free music application for Android users to enjoy that will help you find ringtones, sound effects, music, short clips, and much more. The app does contain ads but these can easily be turned off from the preferences screen.
Easy MP3 Music Download Pro is an Android app that will let you search, download, and play free music from anywhere at any time, and even download an album cover. To find out more head over to Google Play.
Available in the US only for Android users is Google Play Music that allows you to play your music collection anywhere. Your music is stored online so there will be no worrying about storage space or syncing, and you can even make purchases from Google Play automatically from the app. Users can add up to 20,000 songs to their music collection via a PC free.
MP3 Music Downloader allows iOS users to download and play any number of MP3 songs from various online websites, and there are no download restrictions. There is a download status bar with the ability to pause them, and multiple songs can be downloaded together. To find out more head over to the App Store.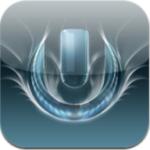 Finally for iOS users that are heading to the Ultra Music Festival in Miami, an official application is available to make sure you don't miss a thing. Some of the features in the app include Facebook and Twitter integration and much more.