Chelsea Flower Show 2012 prompts garden apps
The Chelsea Flower Show 2012 runs from 22 May to 26 May 2012, this means only two days left. This year has been so popular we have decided to bring you some amazing apps for all you budding gardeners.
The RHS Chelsea Flower show is an event held over 5-days in May by the Royal Horticultural Society, and takes place in the grounds of the Royal Hospital Chelsea, and is the most famous flower show in the United Kingdom, and attracts visitors from across the globe.
Thus with this in mind, let's get on to those mobile garden apps with four apps for the iOS platform, and another four for the Android platform, and kick off as usual with the iOS apps.
First up we have the Augmented Reality RHS Chelsea Flower Show 2011 app,(image above) obviously an old app, but one still worth considering owning as it is still available and free from iTunes, and enables visitors to make the most of their visit to the Royal Chelsea Flower Show.
The Augmented Reality RHS Chelsea Flower Show 2011 iOS app enables the user to navigate the show via superimposing points of interest onto the real world by way of the iPhone camera's screen.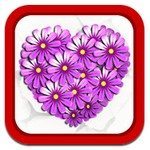 Moving on the next garden orientated app we have is the Flower Garden app for the iPhone and Apple iPad, an app that enables the user to turn into a gardener and plant differing types of seeds, water and watch them bloom, with some flowers blooming right away whilst others take more time and need a little care each day.
The Flower Garden app for iOS devices features a virtual garden, full 3D flowers and bouquets that react to touch, a flower store so you can purchase more seeds, fertiliser, pots and stuff, and you can cut your flowers and make a bouquet to send to friends via email or Facebook. The Flower Garden app can be downloaded from iTunes at a cost of $1.99.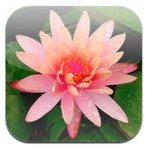 Then there is the FlowerPedia iOS app, and app that delivers in excess of 2800 images of flowers including some of the most exotic and prettiest in the world, along with sharing the location of flowers with friends and the FlowerPedia community, and the search feature lets you locate flowers resident in a particular country.
The FlowerPedia app also contains info on over 830 genera from 140 of the most beautiful flowering plants representing over 150,000 flower species across the globe. The FlowerPedia app commands a price tag of $4.99 and can be downloaded from iTunes.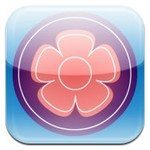 Last of the iOS garden apps is the Garden Designer app for iOS slates, an application that enables the user to design their very own garden by using an easy to use landscaping and garden design tool, by dragging trees, plants, paving, a pool, decking and just about anything you want.
The Garden Design app is only for the Apple iPad 2 and above, and features more than 600 unique objects to use in designing your garden, and you can even snap a photo of your plan, which is placed directly into your photos, and you can even make suggestions of what you would like to see in an app update to the www.gardendeveloperapp.com website. The Garden Designer app is available from iTunes at a cost of $9.99.

Moving on to the Android platform we have the Garden Guide app for Android, which is a one stop gardening guide app from America's leading magazine on organic gardening, and delivers expert advice on techniques and crops, and a resources section.
The Gardening Guide app crops section includes planting and harvesting instructions, recommended varieties, tips on how to improve garden yields, and pest control advice, whilst the techniques section offers watering tips, mulching, season extensions and more. The Gardening Guide app for Android can be download for free from Google Play.

Next up we have the Garden Of Weeden app, which is an Android app that lets you grow medicinal plants on your smartphone, and the original and best virtual medical marijuana social growing sim game where you can grow, sell and buy hash and weed to and from other players in real time.
The Garden Of Weeden app is completely legal, and lets the gamer grow a variety of marijuana strains in up to six different rooms, whilst the more you harvest the more rooms become available. For those that want to grow weed and hash, the Garden Of Weeden app can be purchased from Google Play at a cost of £2.47.

Then there is the Landscape app for Android, an app that lets you design the landscape that you desire, delivering landscape garden designs, tips and ideas on creating and installing a successful hardscape design.
The Landscape Android app enables the user to draw an accurate site and planting plan that lets the user to get a reality check on their dream garden design, with the best how to info and tips about lawn care designing a landscape garden and more. The Landscape app can be yours for free by hitting up Google Play.

Last but not least we have the Landscape & Garden Calculators app, an Android application that delivers to the user 35 easy to use estimators and calculators that cove all types of projects and refines over numerous years based on feedback from professionals.
The Landscape & Garden Calculators app is ideal for the DIY fan, the professional landscaper and contractors, and covers such things as landscapes, softscapes, lawns, business, walls, decking, fencing, areas, volume and angle, water features, ponds, measurement and more. The Landscape & garden Calculators app can be downloaded to your Android device from Google Play at a cost of £4.93.
So there you go, just a few mobile garden orientated mobile app for both iOS and Android, and of course there are many more gardening apps available, and perhaps you already have a favourite of your own that you use, so if so, feel free to share your favourite garden app to our comments area below.