iPhone 5 pre-order and AT&T September launch
We've been keeping readers informed with all the developments regarding the Apple iPhone 5 and news today regards pre-orders and backs up recent rumors of a September release. AT&T, the giant U.S. carrier is said to be ready for a launch in the third or fourth week of September and it seems highly likely that a release in other regions such as the UK and Europe, may come in the first week of October.
The big question of the moment and the one that we're asked most often is 'when will the iPhone 5 release?' and at last after many months of speculation we're pretty convinced the fall release date that we expected all along, is accurate. We've already told how the iPhone 5 is expected to be revealed at an event on September 12 and how prices of current iPhones are already being slashed ahead of a much-rumored release date on September 21. Another good sign for a major product launch on the way always comes from the big carriers and AT&T is reported to be preparing for an iPhone 5 release in the latter half of September.
Not only is there an 'all-hands-on-deck' policy in place for that period but that timeframe also extends to mid-October, which of course would make sense knowing that a new iPhone release will always be one of the peak periods for the carriers. A report on BGR brings this news from a "trusted source" and as BGR has consistently supplied reliable information in the past this is one we're prepared to believe. Apart from this another source from AT&T has told about a major training event that was to take place at the beginning of October and how it has now been rescheduled for a later date to avoid a clash with a "huge announcement." We can't think of anything else that would be big enough to cause this than an iPhone 5 launch.
Another report, this time on iMore, tells how pre-orders are likely to be available from the time of the September 12 unveiling although it's thought that this may only apply for customers in the U.S. A September 21 release date is again quoted for those in the US but for consumers in other international markets it seems that the second wave of iPhone 5 releases will take place at the beginning of October, maybe from October 5, so not too much longer to wait. iMore quote sources who have provided them with accurate info in the past for these details and we know that iMore have been reliable on many occasions. However as usual we will point out that none of this will be confirmed until Apple chooses to make the details known.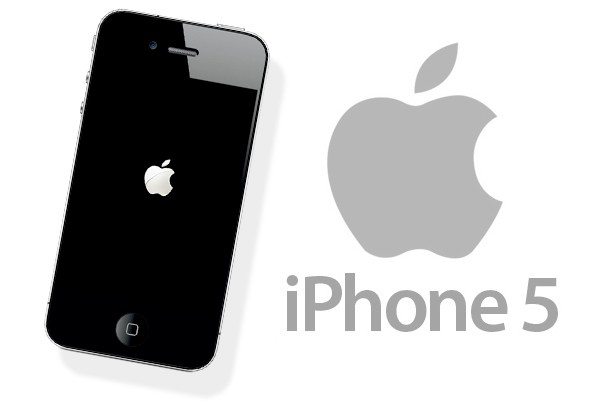 In one more snippet we thought we'd tell you about another new rumor regarding the battery for the iPhone 5. The iPhone 5 launch this time round is expected to be massive with many expecting a big step up from the iPhone 4S last year and it's likely to coincide with the public release of iOS 6 as well so this will be a huge time for Apple enthusiasts. There has been some concern regarding the battery though, especially considering the high-grade specs that many of us are anticipating and taking into account the next iPhone is likely to have 4G LTE connectivity for some regions.
Now PCMag informs that a leaked photo shows the battery for the iPhone 5, which shows that there will be a slight bump in the battery, an increase of 10mAh to 1440mAh. If accurate, this will worry many as the increase is so slight as to almost be nothing and with a rumored larger screen to power as well the initial signs are not looking good. However we need to take into account that Apple could have many new ideas for reducing battery consumption. We don't know what less battery-draining components may have been built into the iPhone 5 or tweaks there may be in iOS 6 regarding this so until we see the finished article we have to reserve judgement.
Fascinating times then in the world of Apple and after the build-up and anticipation over recent months it doesn't seem as though it will be too much longer until all our iPhone 5 questions are answered. We'd like to hear your thoughts on the upcoming iPhone 5 release. Will you be putting in your pre-orders as soon as possible? If you're in the US are you happy you'll be getting your hands on the iPhone 5 just before other regions, as happened with the iPhone 4S? If you're in the UK or elsewhere are you pleased there won't be too much longer to wait for the second release wave? Let us know with your comments.