Usain Bolt iPhone game is more than 200m final
We have just lived through one of the greatest Olympic Games ever and although the closing ceremony of London 2012 is now over it doesn't stop us wanting to recapture the feel of this great event for a bit longer yet. One of the highlights of this Olympics was Jamaica's Usain Bolt, victor in the 100m final, 200m final and of course 4x100m final and we have details for you of a Usain Bolt iPhone game to challenge you.
While track star Bolt, the fastest man in the world performed outstandingly at the London Olympics, with this new game you are the one that has to guide him through to his destiny. The app is simply called Bolt! By Rock Live Inc., and it's a free app compatible with iPhone, iPod touch and iPad running iOS 4.0 or later. In the game Bolt has to try to outsmart and outrun Caribbean pirates who are out to get his gold and the player uses simple touch controls that have so far been designed for the iPhone and iPod touch (with iPad to follow later). It will be a test of your reflexes to swipe through the various challenges and help Usain beat the pirates to the gold.
Coins can be collected on the way to enable the player to purchase fuel and ammo and help you to run longer and we think many of you will find this free game highly addictive and enjoyable to play as well as fun to challenge your friends. Graphics are in high resolution and there are music and sound effects to enjoy as well as some highly entertaining characters as you help Bolt to jump, slide and well…Bolt his way to success. There are also downloadable wallpapers available for your device.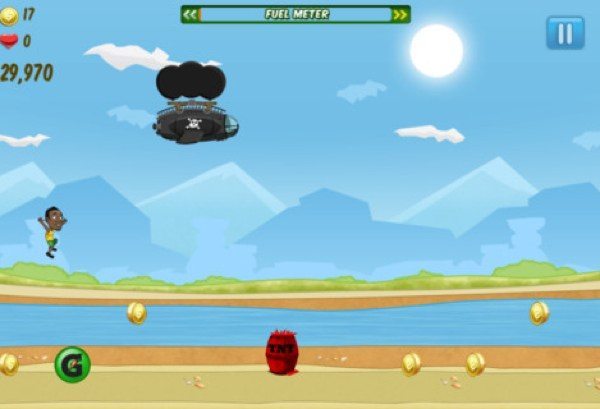 Bolt! is available from iTunes here and we'd like to hear your thoughts on the game which has already received some impressive reviews. If you download Bolt! then let us know your thoughts on the game. Would you recommend it to other readers? Send your comments to let us know.