HTC Thunderbolt Android ICS stock ROM leak
Android Ice Cream Sandwich is still the operating system most wanted for the HTC Thunderbolt smartphone, and even though this has been promised you will still have to wait for the apparent official release at the end of this month. HTC did say that it was going to bless your phone in June and then July and now the end of August has been suggested.
Please do not despair because there is a new Android ICS Stock ROM leak and we will let you know a little more about it, it has been titled as ROM ICS 4.0.3 Leak for HTC MECHA 7.00.605.2, when they say MECHA, they mean the Verizon HTC Thunderbolt.
The HTC Thunderbolt ROM build number 7.00.605.2 runs Android 4.0.3 aka Ice Cream Sandwich and comes with features such as 3G, 4G, MMS, SMS, Phone Calls and much more. This ROM is fully functional according to this thread (Team Bamf). It also includes the updated HTC Sense 3.6 and this is good considering Gingerbread came with Sense 2.1.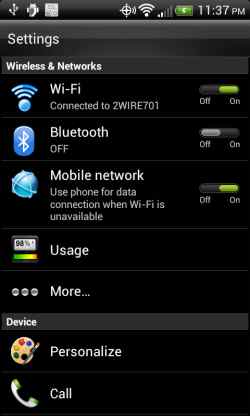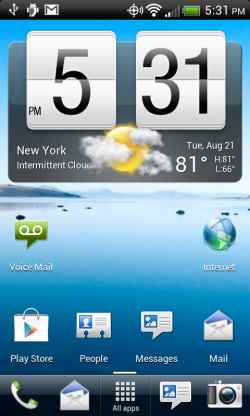 The ROM is basically near stock and there has been some modifications including deodexing, rooting, as well as an unsecured ramdisk. This download was made available yesterday and updated today here; the size of the file is 1.14GB and so far 4,273 downloads have taken place.
We have not looked into this but apparently all of the HTC spyware has been removed, if you have already downloaded this HTC Thunderbolt Android ICS stock ROM leak please do let us now how you got on, thanks.