iPhone Maxthon Web Browser is well packaged
There's no shortage of mobile web browsers in the mobile space, but it appears that the iOS faithful have yet another web browser they can try out on their iPhone, as the Maxthon Web Browser app for the iPhone has now hit the Apple App Store, an app that lays claim to being the world's fastest and smartest web browser, and is powered by tech that apparently achieved the highest HTML5 score.
The Maxthon Web Browser app for the Apple iPad has been available for a while, and so has the Android version, but now the Maxthon Web Browser is compatible with the iPhone 3GS, iPhone 4, iPhone 4S, iPod Touch 3G and iPod Touch 4G, and delivers a few features that aren't available in Safari.
The Maxthon Web Browser for the iPhone comes packed with an abundance of features such as the ability to browse the web without saving any browsing history, the ability to sync to the cloud so your favourites and bookmarks can travel with you, and a good reading experience for news articles and stories with advert filtering.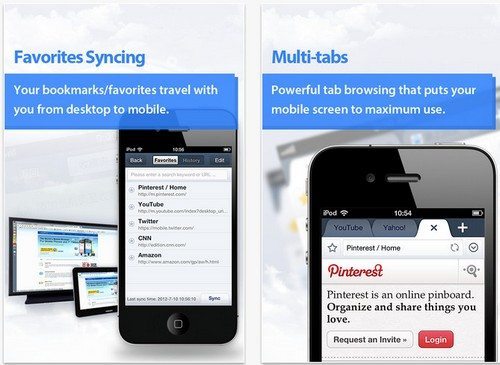 The iOS app also offers rapid access to the best sites on the web, a downloads managers so you can grab, schedule and sort the downloads you require whenever and wherever, tab browsing, no adverts, and mobile web surfing at 'lightning fast speeds.'
For those iPhone faithful out there that would like to give the Maxthon Web Browser a shot, you can download the app to your iOS smartphone for free by hitting up iTunes, and if you do, we'd love to hear from you on whether you believe the Maxthon Web Browser is better than Safari or Chrome etc, so feel free to give us your opinions of Maxthon for iPhone by dropping us a line to our comments area below.