Chaos of Three Kingdoms strategy MMO for iOS & Android
If you are an Android gamer that enjoys playing mythological strategy games, a new MMO game has recently become available to the Android platform, a game that is quite addictive and has been topping the charts on iOS for a while, and that new game is called Chaos of Three Kingdoms, which is set in ancient China.
Chaos of Three Kingdoms app for both iOS and Android is all about infinite warfare, honour and blood with the gamer having thousands of loyal soldiers so you can conquer the globe and impose your will, and is apparently the number one cross-platform MMO game that enables iOS gamers, PC gamers and Android gamers to all play at once.
The Chaos of Three Kingdoms app for the iPhone, iPod Touch, Apple iPad and Android devices features hundreds of historical generals along with tempting female generals for recruiting to direct your battles, the ability to train soldiers and raise an army with your own strategy for fighting.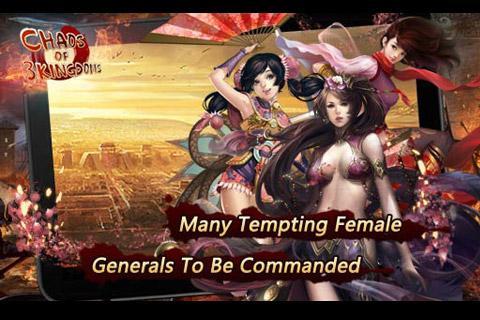 The app also offers the gamer superb graphics across numerous battlefields , great gameplay with various strategies for each combat, an online platform so you can play with thousands of other players, real time chat, simply controls, low difficulty option for first time users, and clear game interfaces.
The Android version of Chaos of Three Kingdoms is available to download to your chosen Android device at a cost of £1.27, roughly $1.99 by hitting up Google Play, whilst strangely enough the iOS version of the app is a free download from iTunes, and there is also a deluxe version of the game for iOS that is also free to download from iTunes.