HTC One S Android ICS update for two countries
If you happen to be the proud owner of the HTC One S and live either in the Netherlands or Germany, you might just like to know that the German and Dutch versions of the One S is now receiving an over the air update to the Android Ice Cream Sandwich operating system that also delivers the latest version of Sense, HTC Sense 4.1.
News of the over the air Android 4.0.4 update rolling out for the German and Dutch HTC One S comes our way courtesy of the guys over at Android Authority and by way of German website Androider.de, and Dutch website All About Phones.nl.
Other than a change in version numbers the over the air ICS update for the HTC One S also brings a diagnostic tool that HTC describe as 'a remote control unit to repair by HTC' along with the EZ gaming hub, a new sharper camera experience, and numerous bug fixes.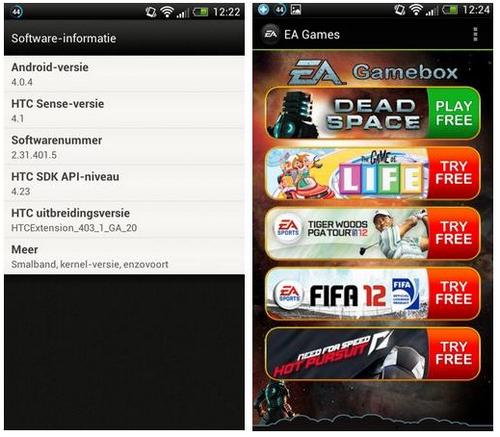 Unfortunately for those in other countries that also own the HTC One S smartphone, there is currently no word official on when your version of the Android handset will likely receive the Android Ice Cream Sandwich update, but one can presume it shouldn't be too far behind the German and Dutch roll out.
Still there you have it, if you are in Germany or the Netherlands, and haven't yet seen the Android ICS update hit your HTC One S, keep your eyes open because it will be coming over the air your way.
We'd like to hear from any of our German or Dutch readers that own the One S, to let us know if you have already gained ICS on your device and if everything is running as you'd expect, so feel free to let us know by posting a line to our comments area below.