WWE app available, summerslam the download button
If you enjoy watching the spectacle of wrestling, and have an iOS or Android device you might like to know that the official WWE app has now been made available for iOS and Android wresting fans so you can watch a large library of WWE videos, along with gaining instant access to your favourite WWE superstars, legends and divas.
With the official WWE app for the iPhone, iPod Touch, Apple iPad and Android devices, the user can view new and vintage WWE videos, so you can watch last Monday Night Raw, or perhaps Friday Night Smackdown, or even a past main event from WrestleMania.
The WWE app for iOS and Android also enables the user to take part in live WWE programming with Get RAWactive via your smartphone or tablet that delivers in-app access to the second screen companion viewing experience that is activated during the weekly Monday Night Raw broadcast.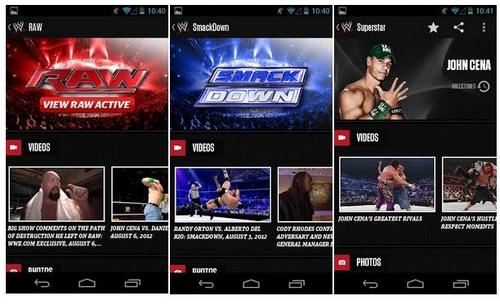 The app also enables users to tag up with other members so they can construct a virtual WWE community of fans in your area, and you can arrange to meet up with those fans at the next WWE live event in your area, details of which can be found inside the WWE app.
With the WWE app the user has the ability to unlock breaking news, watch all those current and classic videos, view thousands of photos that have been taken during WWE action, along with a slide, tap or swipe will reveal exclusive content only found within the WWE app.
For those WWE fans on the iOS platform that would like to take advantage of what the WWE app has to offer, you can download the app to your iDevice for free by hitting up iTunes, and for the Android WWE fans, you can also download the WWE app for free by heading on over to Google Play.