IFA 2012 will showcase Samsung transparent displays
We always like to keep Phones Review readers informed about the latest cutting edge advances in the technological world and today we have details of some transparent displays, which are set to be shown by Samsung at IFA in Berlin. Many innovations will be showcased at this giant consumer electronics show and the new Samsung displays are designed for commercial use.
IFA officially begins on August 31 through September 5 and Samsung's series of displays are bound to create plenty of interest. You may already have heard of the new Youm flexible displays that Samsung is developing and it's possible that this may be included on the Samsung Galaxy Note 2 smartphone, also scheduled to make an appearance at IFA. The new transparent displays are a different kettle of fish though. One of them, the 22-inch NL22B is a transparent panel within a cuboid casing and features speakers, protective glass and build-in video controls.
Meanwhile the 21.6-inch UD22B panel, designed to build up into an artistic video wall, has a bezel of only 5.5mm thick. Up to 100 units of the UD22B will be able to be stacked to create one massive screen according to BGR. The new transparent UD22B display also boasts impressive energy conservation figures as Samsung claims LCD power consumption can be reduced by 30%, which is pretty amazing if accurate. This is possible because the display will have adjustable brightness depending on the surroundings and as the display is meant for commercial use lighting is unlikely to be a problem.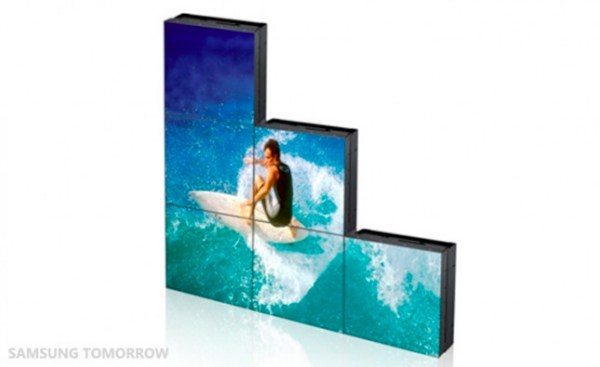 If you'd like to see a little more on these transparent Samsung displays then check out the video below this story that gives some idea what to expect. We'd like to hear your thoughts on the latest Samsung transparent displays. Do you think this type of display will catch on? Let us know with your comments.