New iPhone cloned with some Android love
I'm sure everyone knows that when word gets out that Apple is gearing up to deliver a new iOS smartphone, more often than now before that smartphone gets unveiled, it gets cloned, and this appears to have happened with the upcoming new iPhone, or iPhone 5 if you prefer, with the appearance of a device known as the Goophone I5.
According to an article over on Redmond Pie, by way of Tech Crunch, French website Nowhereelse, has posted several images of the Goophone I5 that seem to have cloned the design of the upcoming iPhone 5, but rather than attempt to clone iOS opted to give the smartphone a little Android love.
Spec wise the Goophone I5 retains the same size touch screen as found on the iPhone 4S, so that's a 3.5-inch display, but other than that there's no other information on the hardware, but does seem to resemble what the new iPhone is expected to look like.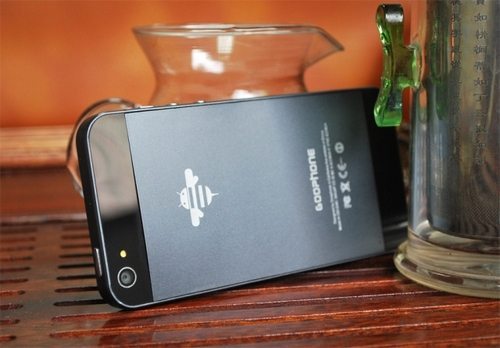 Of course the Goophone I5 isn't the first clone to hit the net as the same company also delivered the Goophone X1, which was a clone of the HTC One S, and the rip-off merchants also cloned the iPhone 4S in the past as well with the Goophone Y5 handset.
Naturally there's no word on just when this iPhone 5 knock-off is likely to become available but no doubt it will surface just before Apple does the deed with the real new iPhone.
I'm pretty sure that Apple would like to be able to do what they did to Samsung with these Chinese cloners, but that's not likely to happen any time soon, as we all know over in China they are a rule unto themselves when it comes to copyright. Still if you fancy a new iPhone that runs Android perhaps the Goophone I5 will do for you.