SkyDrive Android app hits Google Play
For the Android faithful out there, Microsoft's cloud storage and file management system known as SkyDrive has now come to Google Play for Android users that enables the user to easily access and share files whilst on the move along with the ability to upload video and photos from your smartphone to SkyDrive.
The SkyDrive app for Android allows the user to manage files, create new ones and delete old ones, open SkyDrive files in other Android apps, share photos and files in another app or via a link in an email, view recently used documents, and access all SkyDrive content that is shared with you.
According to the Windows Steam Blog, with SkyDrive for Android that wanted to retain the same intuitive design of all SkyDrive experiences along with making use of Android design patternsso the application feels natural with all Android users, and has been designed to work best with devices running Android Ice Cream Sandwich, although the app will work with Android 2.3 Gingerbread devices.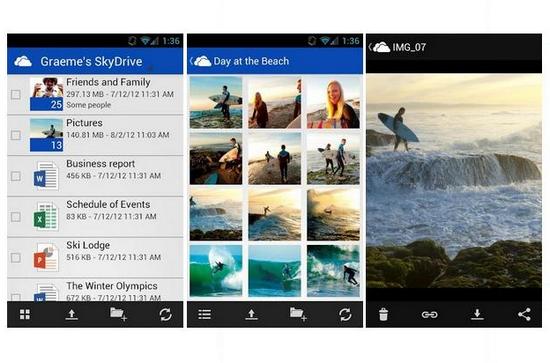 For those Android faithful that may no know about SkyDrive we have a little introduction video for your viewing pleasure below, so head on down and mash that play button before heading off to Google Play where you can download the SkyDrive app to your chosen Android device for free.
And if you do grab the SkyDrive app for your smartphone or tablet, feel free to let us know your opinions on the new app by dropping us a line to our comments area below.