Amazon App Store UK that Kindle Fire users will love
Over in the good old US of A, the Android faithful have been able to take advantage of purchasing applications from Amazon's Appstore for roughly a year, and now finally Amazon has the Amazon Appstore for four European countries, the United Kingdom, France, Germany, Spain and Italy, which will be quite useful to those that own the Amazon Kindle Fire.
According to an article over on Toms Hardware, the UK version retains the Amazon Appstore tile, whilst the French, Italian and German versions will be known as the Amazon App-Shop, and in Spain it is know as Teinda Apps.
These new Amazon Appstores will be of great use to Amazon Kindle Fire users because, although the Amazon slate is based on the Android operating system, the tablet solely relied on the AppStore for apps rather than Google Play.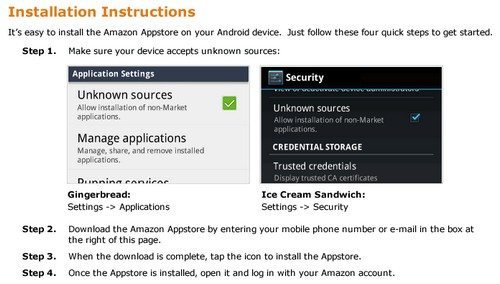 I'm sure most know that Amazon offers a free app to download each day, whilst the Appstore also offers exclusive that users can't download from elsewhere, and also offers such things as personalised app recommendations, 1-click payment options, and of course customer reviews.
The VP of Amazon Appstore, Jim Adkins has said that the company has spent years developing innovative features to help customers find products that are right for them, and we have applied that know-how to the Appstore, and are now delighted to offer that experience to European customers.
However one must be aware that you will of course require an Amazon account, and in order to even download free apps from the Amazon Appstore, the user does need to register a payment method such as a credit card in order to download the application.
For those that wish to take advantage of the Amazon Appstore in the United Kingdom, you can download the app to your chosen Android smartphone or tablet for free by hitting up amazon.co.uk.
So there you have it, the Amazon Appstore has finally made it over the pond, will any of out UK Android faithful be taking advantage of the Appstore to grab their Android apps, or will to still stick to Google Play?