CyanogenMod merges new SMS feature to Jelly bean
For those Android faithful that like tinkering with their smartphone, and use CyanogenMod, the CyanogenMod team have announced new features that have been merged into the CyanogenMod Jelly Bean code branch, and those new features include Quick Message, and Quick reply enhancements.
According to an article over on Android Police, the CyanogenMod team made the announcements via their Google+ account, and the Quick Message feature displays a pop up notification when receiving a new SMS message, and enables the user to reply right from within the pop up, swipe to another new message, view the message in Android's messaging app, mark individual messages as 'Read' or dismiss them all, or simply close the notification.
The Quick Message feature was built by David van Tonder, and the addition of Quick reply was added due to user feedback, and apparently the Quick reply action only shows if Quick Message pop ups have been disabled, and if the incoming message is either a part of a tread from the same sender, or is a single SMS.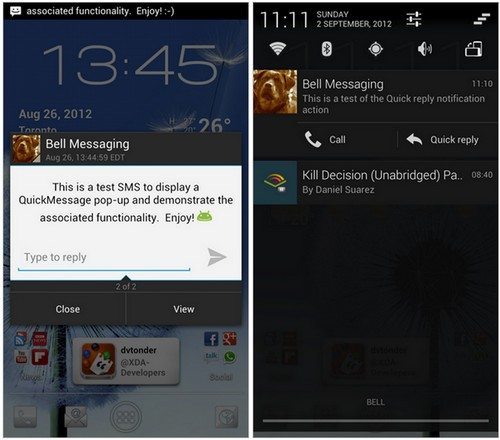 CyanogenMod also notes that the Quick Message notification shade is still 'in progress' , but the guys say they believe some users would appreciate knowing these enhancement are taking place.
So there you have it, a couple of new enhancements merged to the CM10 Jelly Bean code branch that the guys say should be hitting the next round of nightlies.