Nokia Microsoft WP 8 Event Worldwide Times & Cheeky Pic
In just over 30 minutes the doors will open for the Nokia Microsoft WP 8 event, and at 3pm UK time the event will kick off with some amazing announcements. We thought we would quickly update you with the worldwide times so you know exactly when to be here with Phones Reviews so we can share all the good news.
Nokia will be streaming its Windows Phone 8 unveiling today and you can see this live stream by visiting nokia.com/global/about-nokia/webcast/live, some will have to install SilverLight to watch. Below you will see a screenshot of the worldwide times.
The event starts at 10 am EDT, which relates to 3PM London time, 4 PM Cape Town, New Delhia at 7:30 PM, 5 PM Helsinki, 4 PM Berlin, 4 PM Paris time, 00:00 AM Sydney, 10 PM Beijing and 6 PM Moscow, for the full in-depth times please click the photo below.
We think Nokia are having a little fun at the moment, we found via their Twitter a tweet with a photo attached with a caption saying "Breakfast in New York on a big day for us! Today we dine on Jellybeans" Could we see some Jelly Bean love today coming via the event, time will tell.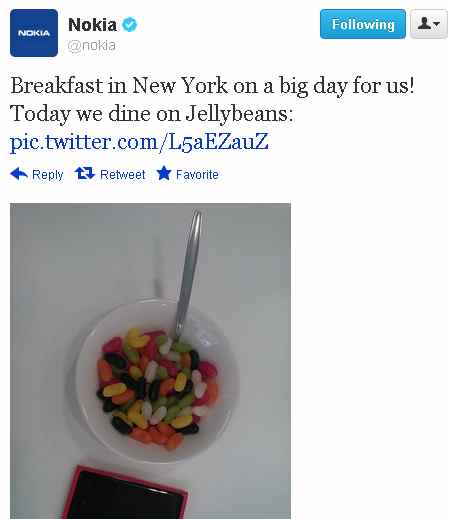 You can stay here with us Phones Review where we will be updating with many articles covering the event, you can also follow live blogs such as Engadget, PC World and TechGeek, we would prehttps://www.phonesreview.co.uk/?p=128232&preview=truefer you stay with us but we do like to et you know about live blogs as well, we are nice like that.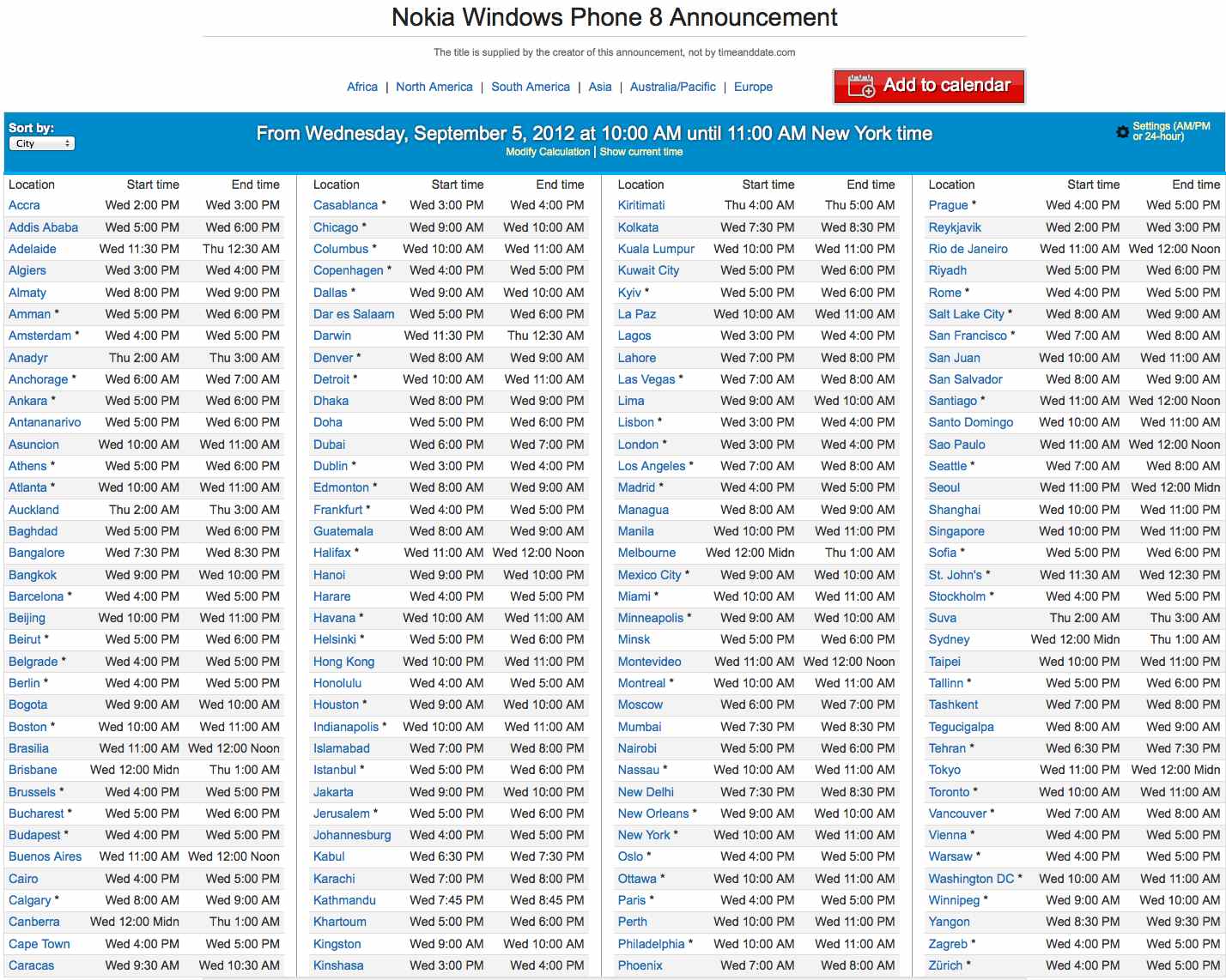 Stay with us because we are hoping to have some good information about new Nokia announcements soon, in the meantime please do leave us a few comments.