iPhone 5 release with more colors needed
The Apple iPhone 5 is very much the phone of the moment with a big reveal expected at an event to be held on September 12, less than a week from today. There is a huge amount of anticipation for this smartphone and we've been bringing readers all of the rumors regarding specs and features, insight and much more including the design. Today we wanted to discuss something that we haven't really delved into in much detail and it concerns the iPhone 5 release and whether more colors are needed.
Just in the last day or so we've heard new rumors about the iPhone 5 camera, taken a look at a prototype and also discussed the likelihood of the iPhone 5 being such a massive hit that it outsells Samsung's Galaxy S3. In the latter article we discussed how expectations for the iPhone 5 are extremely high and how it has been tipped to be one of the biggest product upgrades ever. We also mentioned that to ensure the mammoth sales that analysts are anticipating, we fell that Apple really needs to come up with some groundbreaking specs and a completely overhauled and dramatic new design.
Many of our reader's comments seem to agree with us in this respect and we think people would be disappointed if the iPhone 5 turns up looking similar to its predecessor. This happened last year when the iPhone 4S appeared looking exactly the same as the iPhone 4 and some potential customers put off purchasing it and have waited instead for the iPhone 5. Design-wise it has been much rumored that the iPhone 5 will have a slightly larger display and the handset will be longer as a result. There have also been murmurings about a new unibody aluminum casing but something that we haven't considered until now is how much difference it would make to have the iPhone 5 in a whole range of colors.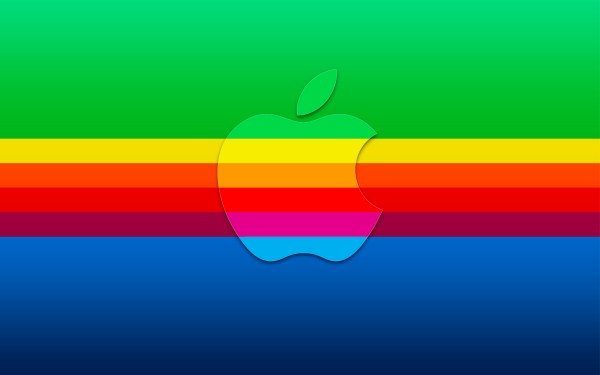 Although some might sniff at a rainbow of iPhone 5 colors there are plenty of people who might enjoy the idea of a whole lineup of bright and lustrous colors for their next smartphone. It would help buyers make an individual stamp on their iPhone and many may sit up and take notice. Let's face it, if you have a bright shiny new iPhone it's kind of nice when people can see straight away it's a new iPhone and with new colorful options that could be achieved. At the moment the current iPhone only comes in black or white and it seems to us that it would be a great idea for Apple to really make a splash with a whole series of vivid colors, bright red, green, blue, yellow, orange and more.
Another option would be to have two-tone coloring for the iPhone 5. It may not be practical to have as many color choices for this but still three or four different alternatives would be an attractive option. Black and silver, black and gold, white and midnight blue and white and gun metal gray are just a few combinations that spring to mind. We feel that the iPhone 5 will be a big seller no matter what but also believe that a brand new range of colors would help it to achieve the phenomenal sales expected.
We're really interested to hear your views on this. Do readers think an iPhone 5 in various colors would be appealing? If so, would you like to see brights or pastels or how about that idea of two-tone color combinations? Maybe for you it's all down to the specs and features and the appearance doesn't interest you so much? Let us know with your comments.