New Casio G-Shock Bluetooth watches for iPhone users
Bluetooth watches aren't really new to the mobile space, but if you are an iPhone user that wouldn't mind making use of a Bluetooth watch with your iPhone 4S, you might like to know that Casio has announce two new G-Shock Bluetooth watches that will work with the iPhone 4S, the Casio GB-6900AA and the Casio GB-5600AA.
According to an article over on The Verge, by way of Casio, the new Casio G-Shock watched sync your iOS smartphone via Bluetooth 4.0 and notify the user of new emails, incoming calls and alarms, whilst there is apparently a Find My iPhone style audio alert along with a warning function that lets you know when you have stepped away from your iPhone 4S.
The new Casio G-Shock Bluetooth watches also delivers automatic time correction by syncing the time data received from the iPhone 4S, and those that purchase one of the G-Shock watches will need to download the G-Shock+ app for the iOS platform from iTunes, which is being released alongside the new watches.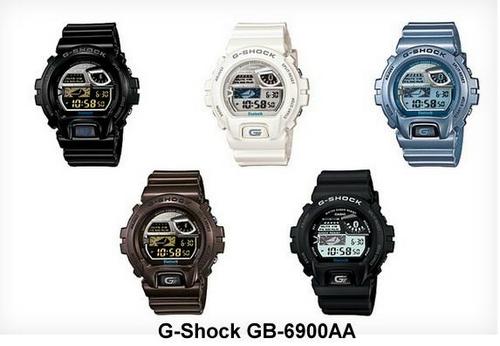 Apparently the Casio G-Shock GB-6900AA will become available in black, white, brown, and metallic blue, whilst the GB-5600AA will be available in black, white and brown, and although Casio hasn't stated how much the new Bluetooth watches will command price wise over in the USA, in Japan the devices will cost ¥18000, which is roughly 230-bucks.
Also the GB-6900AA will become available in Japan in October and the GB-5600AA in November, but no word on when they will be made available elsewhere.
So there you have it, the iPhone 4S, should have compatible G-Shock Bluetooth watches to play with in the not too distant future, and presumably will also play along with the iPhone 5.
Would any of our iPhone 4S toting reader like to own one of these Bluetooth watches when they become available?