Samsung Galaxy Note 2 customers on Verizon could miss out
The Samsung Galaxy Note 2 (Note II) smartphone, or phablet as some call it, was recently announced in a whirlwind of publicity and first impressions are that it's set to be another massive success story for Samsung. It has not yet been confirmed which U.S. carriers will stock the Galaxy Note 2 but initial information suggested a release on all four major carriers, similar to the Galaxy S3 launch. However it now appears that Samsung Galaxy Note 2 customers on Verizon may miss out on this much-awaited new handset.
The Galaxy Note 2 has a lot to impress such as the fact it runs on the latest Android OS, 4.1 Jelly Bean, has a 1.6GHz quad-core processor, whopping 5.5-inch HD Super AMOLED display, 8-megapixel rear camera, 2GB of RAM and much more. Although we have already posted on leaks of an AT&T Galaxy Note 2, as well as possible Sprint and T-Mobile versions, we haven't yet heard anything regarding a Verizon model. We can't help but feel that a lot of Verizon customers would feel significantly left out of the picture if they can't get their hands on it.
Back in February we told how a petition had been set up by Verizon customers who wanted the carrier to take up the original Samsung Galaxy Note and now we're wondering if there might be a repeat performance for its successor. Auto-oMobile reports on the rumor that Verizon may not carry the Galaxy Note 2 because it has chosen instead to carry the LG Intuition. The LG Intuition is a rival phablet-like device with a 5-inch display on Verizon. It lacks some of the higher-end specs of the Galaxy Note 2 as it has a 1.5GHz dual-core processor rather than a quad-core processor and runs on Android ICS rather than Jelly Bean for example. It would seem a shame therefore if Verizon has chosen to skip the Galaxy Note 2 in favor of the Intuition and we reckon there would be a lot of disappointed Verizon customers if it turns out that Big Red doesn't carry the Galaxy Note 2 because of the LG Intuition.
Another reason why tongues are wagging about Verizon possibly not carrying the Galaxy Note 2 is that benchmark testing sites have shown it for AT&T and T-Mobile but not Verizon. However as we've also heard rumors of a Sprint Galaxy Note 2 and that hasn't been mentioned on benchmarks we wouldn't count this as a reason why it may not appear on Verizon just yet. The Galaxy Note 2 is set to release in the U.S. in the fourth quarter but no news so far on Verizon carrying the phone is already provoking reaction from Verizon subscribers.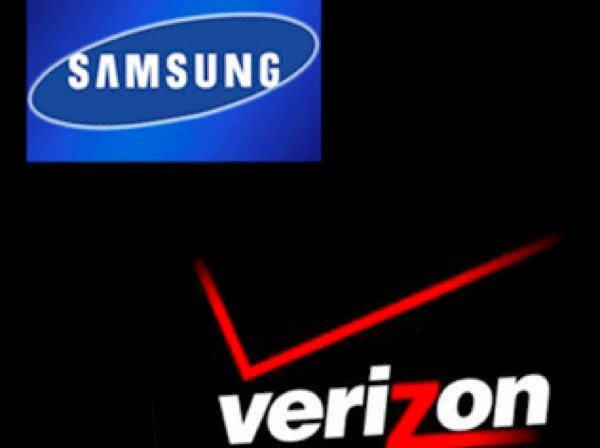 An IBT report tells how comments are already flooding in to the official Verizon Wireless forum and as you can see there are plenty of people expressing their dissatisfaction and disappointment over the fact that Verizon may not carry the Note 2. Do we sense another Galaxy Note petition on the way? Of course nothing is confirmed yet and so we'd welcome your thoughts on this as we wait for something official.
Are you a Verizon customer hoping to get the Galaxy Note 2 on your carrier? Would the LG Intuition satisfy you if Verizon skips the Galaxy Note 2? Maybe you'd be frustrated and jump ship to another carrier instead to get your hands on the Note 2? Send us your comments to let us know.