Telstra Smart Touch 2 phone critically sluggish
Quite often a new smartphone is released that doesn't meet with the expectations that consumers require regardless of the cost. Handset manufacturers are beginning to offer consumers cheaper options when it comes to choosing a new smartphone, but the Telstra Smart Touch 2 phone has been found to be critically sluggish.
According to an article over at PCWorld the original Smart Touch from Telstra was the first Android handset to beat the $100 price barrier in Australia. It had its problems though as its small resistive display created a poor user experience. Now though the company has redesigned the handset but has kept the $99 asking price.
It now features a larger display coupled with newer software to offer consumers a better proposition than its predecessor, but the trouble is the user experience is still sluggish. It has to be remembered though that the handset is priced competitively but the build quality from ZTE leaves a lot to be desired.
There are a few things to like about the handset though besides its low price, which include its lightweight and the way it fits nicely into your hand. The device is easy to grip as well with the plastic casing feeling a little like rubber.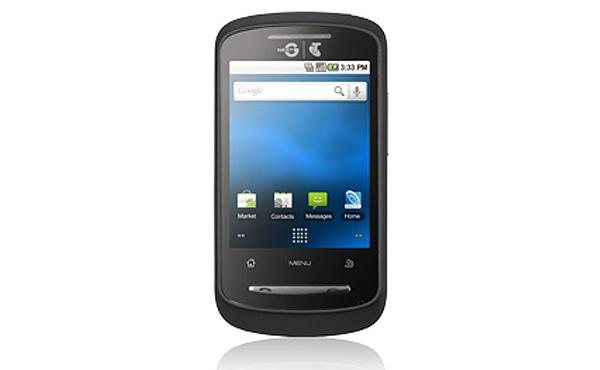 It has three buttons positioned below the display that include the home, menu, and back keys that are raised physical buttons instead of capacitive offerings. The biggest improvement over the old model is the larger 3.5-inch display that has been increased up from 2.8-inches, and is far more responsive than before.
The display is still the handsets achilles heel though with it needing two to three presses for it to respond, and basic finger swipes often didn't register. The display can often be tough to see with its low 320 x 480 resolution especially in sunlight, and the brightness needed to be turned up high to solve this even when inside.
It runs the Android 2.3 Gingerbread operating system that will provide a boost in speed when compared to the originals 2.2 Froyo software. It is doubtful if the Smart Touch 2 will ever get updated to any newer version of Android though.
Users will have full access to the likes of the Google Play Store, Google Maps Navigation, Google Talk, and Gmail. The handset was found to have no issues accessing these features, but actually using them it was found to be very sluggish especially when performing multiple tasks.
While most of the features have been upgraded the camera only has a two megapixel camera, where the original featured a 3.15 megapixel shooter. It still has VGA video capture but the quality of images and videos was found to be really poor. There is only 27MB of on board storage, but luckily there is a 2GB microSD card supplied to boost this.
Battery life was also found to be poor and is surprising considering the low resolution display, and was found not to even last a full day. If the handset still interests you it can be found via Telstra in pink or black colour options, and it is also available from Dick Smith retail outlets.