Samsung Galaxy S2 Android Jelly Bean official confirmation
For those that own the Samsung Galaxy S2 who are currently playing along with Android Ice Cream Sandwich, you just might like to know that old Sammy is already working on an Android Jelly Bean update for the Galaxy S2, and the word is Samsung will be releasing the Android 4.1 update for the SGS2 soon.
According to an article over on Android.gs, currently just 1.2 percent of Android devices are running Jelly Bean, and the Samsung Galaxy S3 will gain Android 4.1 soon, and Samsung isn't forgetting about their other handsets, and as such have officially confirmed that the Samsung Galaxy S2 will see an update to Android Jelly Bean soon.
If you take into consideration the jump from Android 2.3 Gingerbread to Android ICS, the Android Jelly Bean update could be considered a minor update that offers performance improvements along with little changes to the user interface like a new set of homescreen widgets, a more user friendly gallery app and expandable notifications, although Jelly Bean does bring improved NFC functionality and a redesigned keyboard.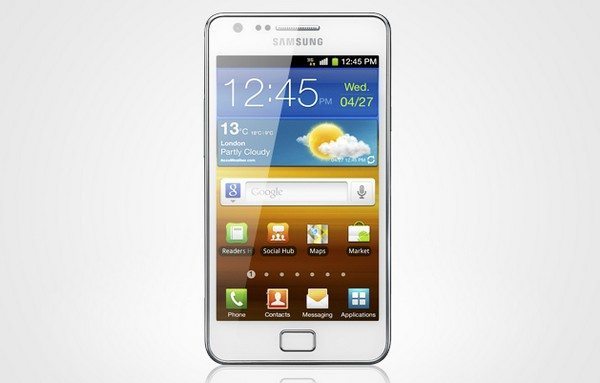 Once your Samsung Galaxy S2 has been updated with Android Jelly Bean the user will be able to initiate photo sharing simply by touch with another NFC compatible smartphone.
Along with the confirmation that the Galaxy S3 and Galaxy S2 will gain Android Jelly Bean, Samsung has also confirmed that the Samsung Galaxy Note 10.1 will also be updated to Jelly Bean at some stage in the game.
Although Samsung hasn't given any hard and fast date when owners of the Samsung Galaxy S2 will gain Jelly Bean, according to the article the Android 4.1 update should become available to SGS2 owners sometime over the next couple of weeks, and should also be available both via Samsung Kies and as an over the air update.
So there you go, if you own a Samsung Galaxy S2 you at least now know your smartphone will be updated to Android Jelly Bean soon.