iOS 6 release date in 7 days
A few hours ago Apple revealed the latest version of the iPhone at a special event in San Francisco, and while the main focus was on the availability and features of the iPhone 5, the company also had a lot to say about iOS 6. The new software has also been given a release date of 7 days that will please current iOS users.
As iDownloadBlog are reporting the company announced that iOS 6 will be released on September 19th, which is the exact date we gave you a couple of days ago. This will be available in only a week's time and three days before the iPhone 5 is due to hit retail shelves.
The latest version of Apple's mobile operating system will be available as a free download to owners of the iPhone 3GS, iPhone 4/4S, along with the iPod Touch 4G and iPad 2 and 3. Obviously not all of the software features will be available on all devices.
With pre-orders for the new iPhone beginning this coming Friday and the device shipping a week later, as predicted previously, users will have three days between iOS 6 becoming available and the iPhone 5 hitting the shelves.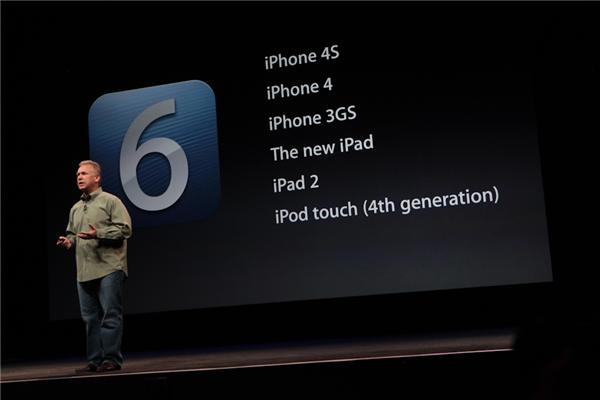 As we told you before on the first day of the software being released there will be a huge demand on Apple's servers, so it may be wise to wait for the first rush is over before attempting to download the update.
Meanwhile Apple has decided to drop the price of the iPhone 4S to $99 with an 8GB version of the iPhone 4 being available free, and as thought previously the iPhone 3GS has been discontinued. Some of the new features were shown off at the event, and as NBCNews are reporting Siri has become a lot smarter.
Along with some new languages the personal assistant will offer users more information when asked about certain subjects such as restaurants and sports among other things. Users can now also launch apps via Siri and even ask her to tweet for you on Twitter. The rumoured do not disturb feature has been added where users can tell the handset to silence alerts or incoming calls for a while.
Will you be attempting to download iOS 6 as soon as it is released?