Apple iPhone 5 not so good for AT&T and Verizon
The iPhone 5 was finally uncovered on Wednesday and to say that Apple has another hit on its hands is somewhat of an understatement. Although there have been some rumblings of discontent about it not being exactly groundbreaking, those in the know seem impressed by what the new phone has to offer. Apple is thrilled with the demand and most potential customers seem eager to get their hands on it but it seems that the iPhone 5 is not so good for giant U.S. carriers AT&T and Verizon.
We told yesterday of the phenomenal demand for the iPhone 5 and how pre-orders had sold out in the first hour so you would imagine that this would be good news all round. However because of margin pressure from the launch of the new iPhone next week, shares for both carriers fell by over 2% on Friday after stocks were downgraded to hold. Margin pressures occur for wireless carriers because of the subsidies they pay Apple in order to keep the prices competitive for customers. For instance whereas a carrier might pay over $400 to Apple for an iPhone, the price to the customer with a two-year contract is only $199. Therefore profit margins for the carriers involved in the initial months of a new popular device are weighed down by subsidies that have to be paid.
Christopher King, an analyst for Stifel Nicolaus, has therefore removed his buy rating on AT&T and also Verizon and noted that estimates have had to be revised as it was originally expected that the iPhone 5 would launch in the fourth quarter. However as it arrives on September 21 the launch now affects figures for Q3. King explained, "Thus, we believe potential downside to earnings estimates exist as we enter the back half of the year," according to MarketWatch. Because there will only be 11 days of iPhone 5 sales before the conclusion of Q3, King also noted that there would be more pressure on AT&T and Verizon in the fourth quarter.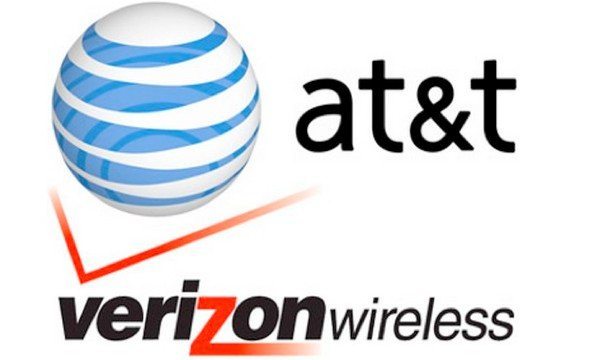 King's predictions now are that service margins for AT&T will now fall by 12.6% before the year is out while for Verizon that figure is 5.3%. Strange to think that if the new iPhone hits shortages, as seems very likely from the initial demand, then that would actually mean that EPS numbers for both carriers would rise because of lower subsidies paid. It's an odd state of affairs to consider that a product that generates so much money can actually cause a detrimental effect for carrier profits when it is first released but as Craig Moffett of Bernstein Research explains, "When a customer who already has a smartphone upgrades to a new one, there's lots of incremental cost…but not much incremental revenue."
We'd like to hear readers' thoughts on this as we imagine many thought that both AT&T and Verizon would receive a huge initial boost of profits with the iPhone 5. Are you surprised to hear that earnings estimates of wireless carriers can be affected by an iPhone launch in a negative way? Send us your comments on the iPhone 5.