Overcharged Mobile Data prices, time to check usage
As well as information on the latest smartphones and tablets here at Phones Review we like to bring you general news on the mobile industry. Today we have something that may shock you concerning overcharged mobile data prices and after this info you may decide it's time to check your usage. This applies particularly if you often use your mobile in a weak signal area or use your mobile a lot for video and music streaming.
How many of us can claim that we check our phone bills for data charges? According to a recent study though this is something we should all do and research on overcharging for data has now been conducted using an app. The study was from Chunyi Peng, a UCLA professor, who looked at data charges using Android smartphones on two different carriers for comparison. The research showed that although some carriers charged correctly sometimes for data usage it was not uncommon for people to be overcharged and when there was weak signal strength or customers often streamed audio and video then there was more likelihood of overcharging.
It seems to be charges for unreceived data that make this complicated, as data should be charged from the carrier network to the device. However some networks have no system to decide when data packets are received and so don't manage to stop charges for data not received. ExtremeTech tells how Peng demonstrated two sides to this. On one hand the study found that due to a "lack of coordination between the charging system and the end device, and prudent policy enforcement by certain operators," an instance was uncovered where an account was charged for 450MB of data where none was ever actually received. On the other hand the researchers were able to build an app that fooled carriers, by concealing data transfers as DNS requests, whereby they managed to obtain 200MB of data with no charge.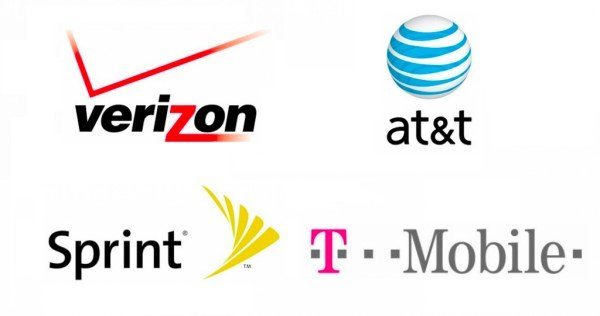 Although the two operators involved in the study were not named Peng did give us some indicators by saying that they were two of the largest US wireless operators so AT&T, Verizon, Sprint and T-Mobile are all in the frame. So how much do these overcharges come to? According to the study the average figure is around 5 to 7%. Although initially that doesn't sound too much, when added up this could come to a considerable amount for heavy data users. Peng suggests that the answer to this overcharging is new systems that can confirm data receipt. In the meantime though the advice is become more aware and cut down on use of data in locations with poor signal and also reduce your streaming of music and video.
We're interested to hear your views on this. Are you concerned that overcharging seems to be commonplace? Did you have any idea that having a weak signal strength could contribute to you being charged incorrectly for data? Why not send us your comments on this.