iPhone 5 ads by Samsung causing upset
Apple and Samsung have long been at each other's throats in various courts around the world battling it out over alleged broken patents. Last week Apple announced its latest smartphone as the company looks to take on and pass offerings from its rival, and recent iPhone 5 ads by Samsung has seemingly caused some upset among fans of Apple.
Yesterday we told you about some cheeky ads that were put up by Samsung and Nokia, which had a pop at the iPhone 5. Samsung put up an ad for the Galaxy S3 and compared the specs between the two handsets, but now as T3.com are reporting fans of Apple have begun to turn the tables.
Apple fans have decided to make up their own advert and spoofed the one that Samsung put up with the line "It Doesn't Take A Genius", which took a pop at the Genius employees that work in Apple retail Stores around the world.
The Samsung ad listed a comparison of the two handsets specs and features, with the iPhone 5 obviously coming off second best, but now Apple fans have created their own version of the advert with the formula coming out in the iPhone 5's favour. They have chosen to highlight the handsets iCloud synching capabilities and its polished design compared to the Galaxy S3.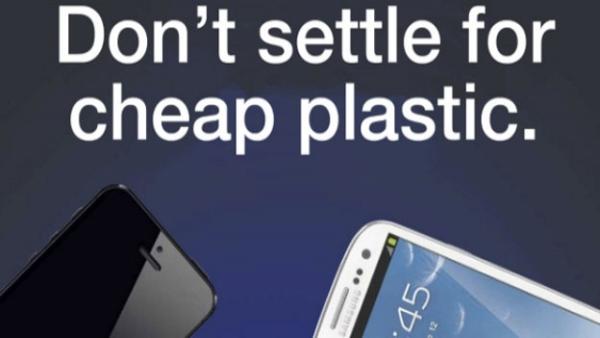 They have also listed why they think that some of Samsung's highlighted specifications have not got the edge over the iPhone 5. The original Samsung line has been replaced by "Don't Settle For Cheap Plastic", and "It Doesn't Take A Genius… To Know Who Is Just A Bully".
Despites Samsung's best efforts with adverts it is unlikely to make too much of an impression on sales of the iPhone 5 if early pre-orders are anything to go by. So if you are an Apple fan what do you think about Samsungs ads? Or if you are a Samsung user what do you think about these ads?