LG confirms Optimus G US release month, price MIA
If you are in the market for a new smartphone this side of Christmas and the iPhone 5 or any of Samsung's offerings are not up your street, there is still a good choice of capable handsets to pick from. The ever growing smartphone market has just gained the LG Optimus G, and the company has just confirmed the US release month for the handset, but the price is still MIA.
We have already given you a hands-on look at the upcoming handset, and compared it with another handset that was unveiled today, the Motorola RAZR i. Now as the Android Police are reporting LG has revealed the Optimus G will be arriving in the US this coming November.
There is a good chance the device may land on Verizon first given the two companies previous relationship, but rival carrier AT&T could also gain the first major handset released featuring a quad core Qualcomm processor.
The Optimus G will feature LTE compatibility, but this must be courtesy of a discrete radio, as the APQ8064 Qualcomm S4 Pro doesn't feature a cellular modem. What this will mean for battery life or CDMA support remains to be seen. As we have already reported the handsets camera will either come in 8MP or 13MP flavours depending on the region.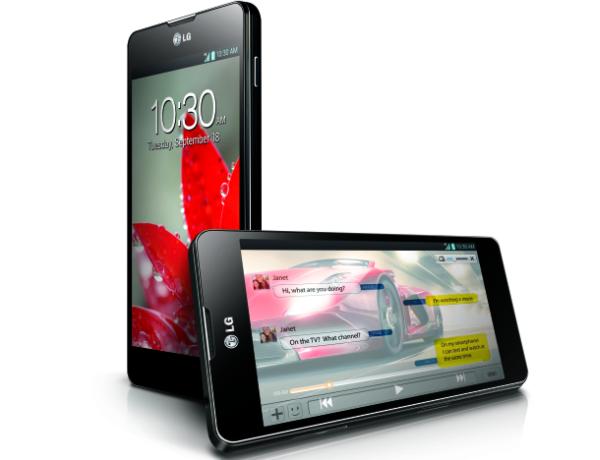 This may mean that the camera sensor has to be made smaller to accommodate room for other components such as a CDMA radio. Meanwhile as TechnoBloom are reporting the device has been released in South Korea already, and Japan may get to see it next month.
LG are claiming that the Optimus G is the first flagship handset from the company to have a competitive edge, and that previous models didn't capture consumer's imagination as much as they had hoped. In a press release LG said they are trying to be competitive while providing a device that is different from rival's offerings.
The handset features a new battery thanks to LG Chemical that has been designed to last up to 800 charge cycles, which compares to the standard 500 of other batteries. We may get to hear more about the device at the LG event taking place tomorrow in New York.
Will you be considering the LG Optimus G?