iPhone 5 cases by Cygnett and Proporta
There is now only one day to go until the release of the Apple iPhone 5 and this newest smartphone will be flying off the shelves. Pre-orders sold out within an hour and pre-release demand has been phenomenal and if you pre-ordered yours early you may be fortunate to get one on release day. If you do, or if you stand in line on Friday and manage to get your hands on one, you'll want to protect it and that's where some great iPhone 5 cases from Cygnett and Proporta will come in useful.
We'll start of with some from Cygnett first who have some new stylish designs for the iPhone 5 that should impress. There are 11 ranges and multiple colour options plus each case has a lifetime guarantee. Starting with fashion conscious customers, cases include UrbanShield (see picture above), Lavish and Flipwallet. The first comes in Brushed Aluminium at £19.95 or genuine Carbon Fiber at £24.95 while the Lavish is a leather flip case with magnetic closure at £29.95. The FlipWallet is a microfiber folio case with pockets for cash and cards to keep them secure and this one is priced at £29.95.
Those who are art enthusiasts might enjoy the ICON Art Series of cases, a collaboration with leading artists across the world such as Ronnie Tjampitjinpa, Nathan Jurevicius of Scary Girl fame and NY street artist TATS CRU. These are exclusive designs at £19.95. The case pictured below is Echidna Dreaming in the ICON series.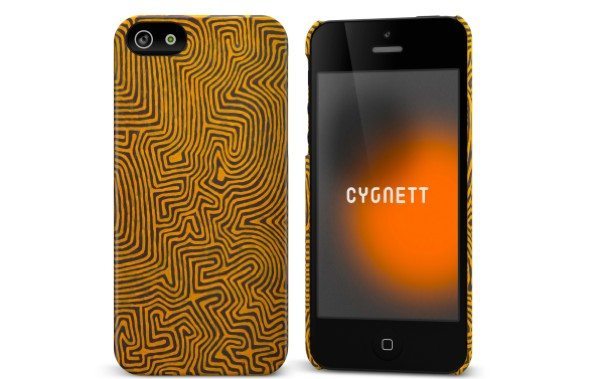 Moving on we have Rough and Tumble cases such as the WorkMate and Bulldozer(pictured below). The first is £19.95 and made from impact-resistant silicone and polycarbonate for extra protection while the Bulldozer is priced at £14.95 with a rugged build for those who might not always be so careful.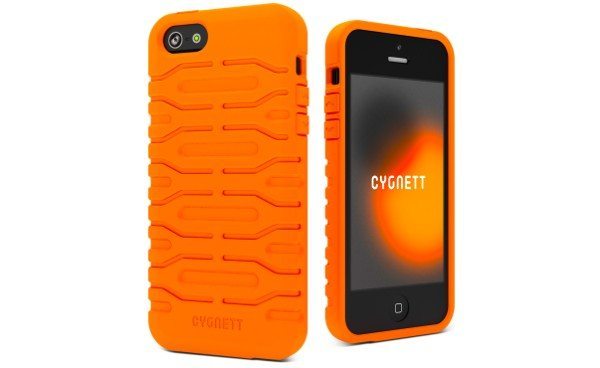 There are also Cygnett Classics and two of those are the AeroGrip Feel and the AeroGrip Form both at £14.95. These are polycarbonate snap on cases with a rubberized and glossy finish. There's also The Vector at £14.95 with a textured 3D pattern and made with impact resistant material. The Polygon case is also £14.95, a lightweight ultra-slim case with a triangular prism design. Finally we come to The SecondSkin which is a soft silicone case for protection and flexibility and costs £9.95.
All of these Cygnett cases use eco-friendly packaging that biodegrades when disposed and you can see all of these products detailed at the Cygnett website here.
We also have some details of iPhone 5 cases from Proporta for you, simply hit the individual product page links for further details or to order. Firstly there are Hard Shells pictured below and priced at £14.95 and in black, blue, pink and white colour options. This offers no-fuss tough protection and features cut-outs around ports and functions for easy access.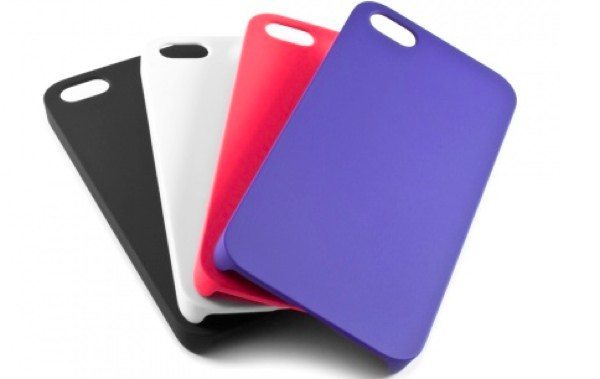 Next we have news of the Proporta Leather Pouch for iPhone 5 and this comes with an aluminium lining sheet and is priced at £29.95. The combination of durable black leather and lightweight aluminium gives this pouch an air of luxury borne out by it being handcrafted with red stitching, pinstripe interior lining and a clasp closure system.
Our last case for your delectation is the Proporta Leather Style Flip Case pictured below and priced at £24.95. This comes in black or pink and is a leather style case made with top quality faux-leather while giving high protection. It has a C-clip holding system and offers easy access to the phone's functions without having to take off the case.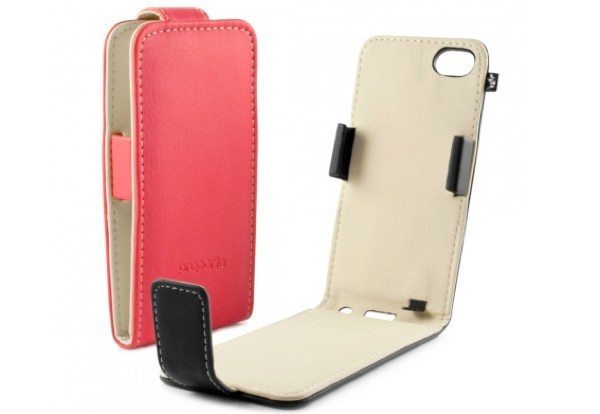 It's great to see accessory manufacturers already coming up with the goods for the iPhone 5 even though it has only recently been announced. Hopefully one of these cases will suit your needs and wants exactly. Will you be ordering a Proporta or Cygnett case for your brand new iPhone 5?