Android 4.1 Jelly Bean extensive device upgrade list
Here at Phones Review we've been trying to keep readers up to speed on when various devices will receive the Android 4.1 Jelly Bean update. Needless to say most manufacturers were pretty quick to say that some of their phones and tablets would receive the update although dates seem to be a moveable feast. Plenty of people who thought they'd have their taste of Jelly Bean by now have seen their updates delayed so today we thought we'd bring you our latest Android 4.1 Jelly Bean extensive device upgrade list.
The Jelly Bean
OS arrived with the Google Nexus 7 tablet and we were informed that the first devices that would receive the update would be the Motorola Xoom tablet and Samsung Galaxy Nexus and Nexus S phones. Some of the most commonly asked questions we receive from readers regard when their devices might receive Jelly Bean (some are still waiting for 4.0 ICS!) so we'll start off with the devices that have already received it and then move on to news by each manufacturer on other devices that should be getting it and the latest situation. We have not included any devices that were launched already running 4.1 Jelly Bean.
The following devices have already received, or are in the process of receiving Jelly Bean — the Asus Transformer Pad TF300, Motorola Xoom Wi-Fi version (some carrier versions still to receive it), Samsung Galaxy Nexus unlocked version (still rolling out to carrier versions) and finally the Samsung Nexus S unlocked version (others to follow).
The next devices are those that manufacturers say will definitely receive Jelly Bean and the latest news from Computerworld regarding when the update may arrive as stated by the makers. For Asus they are the Asus Transformer Prime TF201 (coming months) and the Asus Transformer Pad Infinity TF700 (coming months). Moving on to HTC we have the HTC One S (no timeframe yet), HTC One X (no timeframe yet but yesterday we told of leaks suggesting it should start rolling out next month) and the HTC One XL (no timeframe). Next we'll look at Motorola devices that will receive Jelly Bean and they are the Droid RAZR HD (by the end of the year), Droid RAZR HD Maxx (by the end of the year) and Droid RAZR M (by the end of the year.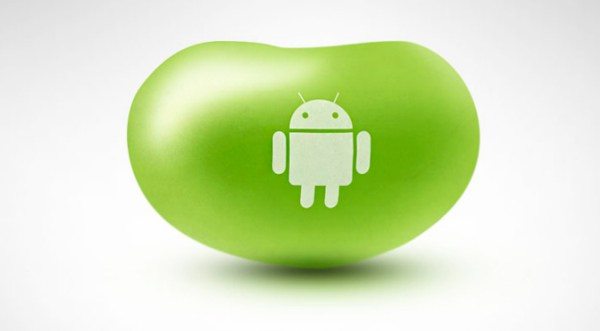 Those of you with Samsung devices will be pleased to know that the update will come to the Galaxy Note (coming soon), Galaxy Note 10.1 (later this year) and Galaxy S3 (sometime in October for unlocked, carrier versions may be later). The Samsung Galaxy S2 is not yet listed and Computerworld says that is because there isn't enough information yet but that it could yet be upgraded. In our most recent news on the Galaxy S2 and S3 update, leaks suggested Jelly Bean would start rolling out to the Galaxy S2 in November. Finally we'll move on to Sony devices that have been confirmed as getting Jelly Bean. They are the Sony Xperia T (to be updated shortly after release, the Xperia Tablet S (as soon as possible) and Xperia V (will be upgraded shortly after release).
The report on Computerworld also has two more categories of devices. One list includes devices that look unlikely to get the 4.1 Jelly Bean update and the other list is for devices that definitely won't get the update. There are dozens and dozens of devices listed for each section so to see more head to the earlier Computerworld link. If you still don't find your device then there are a few more, such as the Motorola Droid Bionic and HTC Thunderbolt, that have been left off all of the update lists. This doesn't mean an update won't come at some stage but is simply because no definite information is known.
Hopefully you will find this information helpful as it can be pretty frustrating waiting for your phone to receive Android updates. Are you waiting for your device to be updated to Jelly Bean? Are you getting a bit fed up with the lack of precise information from manufacturers about specific timeframes for the update? Let us know with your comments.