iPhone 5 on Verizon is a gem as unlocked
The Apple iPhone 5 was released yesterday and hit the shelves amid outstanding demand. We've already heard how over 2 million units were sold within the initial 24 hours of pre-orders and today there will be plenty of people enjoying getting to know their new iPhones. However it seems that if you're a Verizon customer you have extra reason to be happy as it has been confirmed that the Verizon iPhone 5 comes unlocked, which is great news especially for those that travel a lot.
If you haven't already managed to get your hands on the iPhone 5 you can check out our previous buyer's information post here. If you're in the US though and are still planning to head out and purchase the new iPhone then the news that Verizon is selling an unlocked version might change your mind as to which carrier you buy on. It seems that not only is the Verizon iPhone 5 LTE-equipped but that cards from other GSM carriers worldwide will also fit its nano-SIM slot. You could therefore use your phone with a T-Mobile nano-SIM or also use it on AT&T's HSPA+ network with a nano-SIM from that carrier.
If you often travel you will also be able to use your Verizon iPhone 5 on many other local networks worldwide using a local nano-SIM card without even needed an unlock code. This is applicable to the iPhone 5 purchased on Verizon whether it is of the unlocked variety or with a contract. Check out the video at the bottom of the story, courtesy of iDownload Blog to see a Verizon iPhone 5 working on AT&T, although we wouldn't recommend using a cut-down nano-SIM.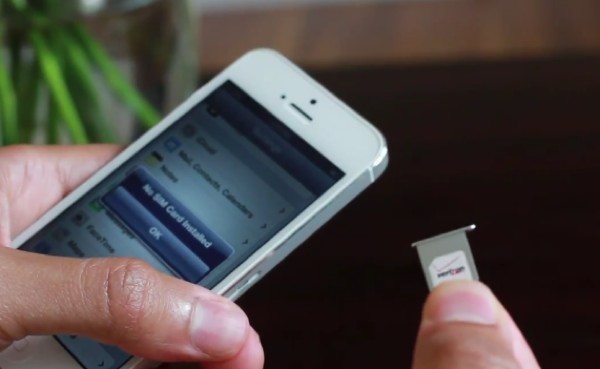 It seems that iDownload Blog even checked with Verizon that this was completely legit, even with an iPhone 5 purchased with a contract on the carrier. Verizon assured them that the good news was indeed true, even though the purchaser was a new customer. We think this is a great customer-friendly move from Verizon and if it encourages more carriers to provide their smartphones unlocked that would be a really good development for consumers.
We're interested to hear your view on this. Maybe you already purchased the iPhone 5 on Verizon and were unaware of this at the time? If so will you be taking advantage of being able to use other carriers? Perhaps you were going to buy the new iPhone on another US carrier but this has made you think twice. Send us your comments on this.