Motorola Droid Bionic ICS update Q4 with apologies
Here at Phones Review we always endeavor to keep readers informed about operating system updates and when the upgrades will be available for their devices. Some device owners are still waiting for the Android 4.0.4 Ice Cream Sandwich (ICS) update to come to the Motorola Droid Bionic smartphone on Verizon and this has been causing users a certain amount of frustration. We now have news that the Droid Bionic ICS update has been re-scheduled for Q4 (although that still leaves quite a wide timeframe for the rollout) and that Motorola has seemingly apologized
The Droid Bionic was originally set to receive ICS in the early part of Q3 and although there have been leaks suggesting that Motorola and Verizon were about to issue the update, differing rumored times have come and gone leading to false hope and disappointment amongst Droid Bionic users. As the Bionic was a flagship device when it released and is only just over a year old, users could be forgiven for wondering why on earth the ICS update hasn't arrived yet, especially as some devices have already received the update to the later 4.1 Jelly Bean.
Now Punit Soni, VP of Product at Motorola Mobility, has addressed the concerns of many Droid Bionic users and asserted that issues regarding the phone are being worked on. On his Google+ page Soni confronts the issues regarding the lack of the ICS update for the Droid Bionic as well as other concerns such as the locked bootloader, conceding that owners had got a "raw deal," according to Engadget and also asking for patience. He also stressed that plans for rectifying the situation were being solidified. The latest Motorola ICS update list, as reported by Droid-Life, now details the Droid Bionic with a Q4 ICS update release.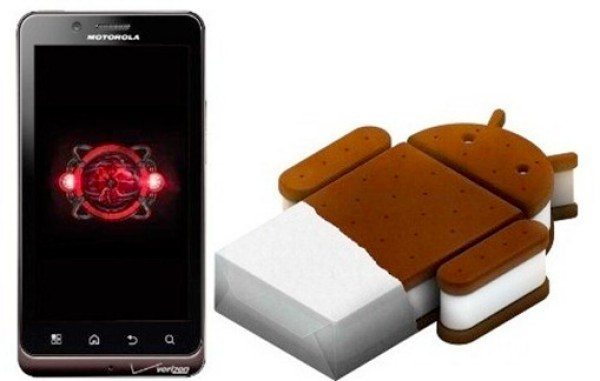 Although this still may not be the news many Bionic owners want to hear, due to the lack of pinning down an actual date, it does at least show that Motorola is taking the concerns of Bionic users seriously. However we would hope that Motorola is taking steps to push out the update nearer the beginning of Q4 than the end or Droid Bionic owners could be up in arms over the new delays. The latest full Android update info for Motorola devices can be seen here where you can see devices listed region-by-region. Under the US you'll see many devices including the Droid Xyboard 8.2 also scheduled for ICS in Q4. Other handsets such as the Motorola Photon 4G, Motorola Electrify and Motorola Atrix 2 are all listed as "further plans coming soon."
We'd really like to hear readers' views about this. Are you the owner of a Motorola Droid Bionic and waiting for ICS? What are your thoughts on how long the update is taking to be rolled out? Send your comments to let us know.