Galaxy S3 Jelly Bean update starts arriving ahead of schedule
The updating of Android hardware to newer versions of the operating system is often a slow drawn out process, which has especially been the case for the Ice Cream Sandwich update hitting various devices. Today though we have some potential good news for owners of the Samsung Galaxy S3, as the Jelly Bean update starts to arrive ahead of schedule.
Earlier this month we told you that a Samsung representative had suggested the Android 4.1 Jelly Bean update would be arriving for the Galaxy S3 by October and now as the Android Authority are reporting the update has begun arriving for the international version of the handset.
It is being reported that the first country to receive the Jelly Bean update is Poland, and it should be available as an OTA update as well as via Kies. The code for the software is I9300XXDLIB/I9300OXFDLI1, and the update is likely to be a staged one with the company not wanting its servers to come under too much strain.
If you decide to receive the update over the air once it is in your region, you are advised to do this via a stable Wi-Fi connection, and make sure the handset has over fifty percent of battery life left. Otherwise you can always do the update via Kies and if you haven't yet received the notification for the update a restart of the handset may be needed.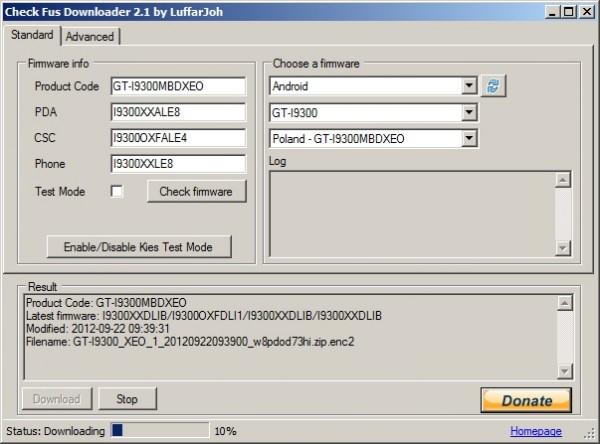 Android Jelly Bean will bring a number of new enhancements and features to the handset, which includes Project Butter, Google Now, and resizable widgets. It is not currently known what other markets will follow receiving the new software, but Croatia and Macedonia have also been getting the upgrade.
According to the XDA-Developers the update is available on Kies for a number of versions, and the download is 774MB in size. Users that have tried the software have also confirmed the file is the official update for the Galaxy S3 and fully functional.