Apple vs Google Maps for iPhone: Preferred Choice
When the latest Apple mobile operating system iOS 6 was released last week to the public it was warmly welcomed as offering over 200 new features and improvements. However it soon became evident that all was not well with the new iOS and in particular it was the new Apple Maps app that came under fire, gathering widespread condemnation. Today we want to discuss Apple vs. Google Maps for the iPhone and ask what your preferred choice is?
Early criticism of iOS 6 included problems with the Maps app, the Passbook app, issues with tighter social media integration, instability of iMessage and more. However this didn't seem to put off iOS device users from downloading the new OS more than twice as quickly as the adoption rate of iOS 5 last year, with 20% of iOS devices updated after the first two days of availability. Of all the problems with iOS 6 though it is the Apple Maps app that has been met with the deepest levels of disapprovement, with headlines across the world expressing people's frustration and exasperation with the new Maps app.
Previously Apple relied on Google Maps for the mapping app on iOS devices and this had been tried and tested, with high levels of consumer satisfaction. However, when it was first announced that Google Maps and its 10 years of experience would be replaced with Apple's own Maps app that was 2 years in the making, many of us were pretty excited to see what Apple's very own offering would bring. Before iOS 6 was released, everything we'd heard about Apple Maps seemed like an exciting development and we were eager to download iOS 6 for ourselves to start trying it out. However maybe we should have paid more attention to some criticism that started to filter out in the days just before the launch.
We told for example how Waze CEO, Noam Bardin, spoke about the risk of Apple building a whole new product as complex as Maps in only two years and his doubts that Apple was relying on TomTom for mapping data for the new app. Bardin referred to Google Maps as having the highest data set while asserting that TomTom had the lowest data set and added, "You're literally not going to find things." He also told how developers had approached him saying that things that worked with Google just didn't work with Apple and so even before release it seems that some were not confident in the capabilities of Apple Maps.
Still, many of us remained positive about the Apple Maps app and release day arrived and millions of people were soon to get their first real taste of Apple's new Maps experience. The new Maps app promised turn-by-turn navigation, local search, traffic and business reviews although the 3D Flyover feature much touted by Apple was not available for all regions, such as the UK. Within a couple of days of iOS 6 becoming available to the public though, Apple Maps was being maligned with problems such as inaccuracies with location data, misplaced landmarks and distorted imagery to name just some of the issues receiving criticism.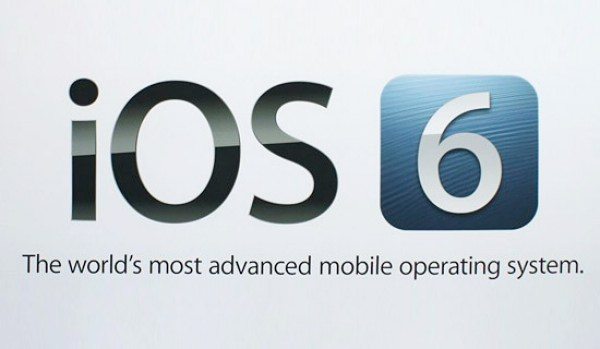 In fact Apple Maps was so widely disparaged that Apple eventually issued a statement acknowledging this and saying that it was just getting started with the app, was working hard to improve it and appreciated the customer feedback. It was at this point that we felt if Apple had only issued Apple Maps with the word 'beta' in evidence then it may have not received quite so much widespread displeasure of Maps.
By now many people were crying out for the return of Google Maps to the iOS platform, a case maybe of not appreciating something until you lose it. We also heard that Apple was taking on ex-Google employees in a bid to fix Maps in iOS 6 and that Google was still working on a Google Maps iOS 6 app that had yet to be approved by Apple. However it now seems an iOS 6 app from Google is not in the offing, at least not at this present time. We did recently bring news that one developer had managed to port Google Maps to iOS 6 but that it was still unstable and not yet ready for the public. In any case this was only of any interest to those who jailbreak their devices.
If you use iOS 6 and really hate to be without Google Maps now, all is not lost, as many people seem to have overlooked that you can still use Google Maps by heading to Google.com and then adding maps as a web app. Of course this Google Maps use will not be optimized for iOS devices but it still offers an extremely decent mapping service.
Also we shouldn't overlook the fact that many people are saying they are more than happy with Apple Maps and have no wish to return to Google Maps and of course we always hear more about problems with a new service than we hear about positive points. This means the 'widespread' criticism of Apple Maps could have been overblown in the media and this is where we'd really like to hear from our readers to get an idea of the split of opinion.
If you previously used Google Maps on iOS and have now tried Apple Maps we'd like to know your preferred choice? Are you unhappy with the new Apple Maps app and wish iOS 6 had stuck with Google Maps? Maybe you disagree with this and feel Apple Maps offers you everything you need? Send us your comments on this so that we can see if the criticism is indeed as overwhelming as reports suggest, or not as the case may be.