New Nokia Asha 308 and 309 to touch hearts
While Nokia looks to regain some of the ground it has lost in the smartphone market to Android and the Apple iPhone, the company makes most of it sales from lower end handsets, and especially those in emerging markets. Nokia is now looking to defend this part of its business with the announcement of the new Asha 308 and 309 to touch hearts.
The two upcoming handsets are promised to offer a full smartphone experience that has been enriched with new Nokia web services and developer tools. The Asha 308 continues Nokia's line of dual SIM handsets that are becoming increasingly popular, while the Asha 309 is single SIM but both handsets promise owners fast Internet access at a low cost.
Nokia has released a new version of the Xpress Browser that promises up to 90% more efficient mobile browsing, as well as quicker access to great web applications when compared to conventional browsers.
Both the new handsets will offer users a fluid swipe user interface as well as an open environment for third-party app development. The two handsets are aimed at the more affordable market and should be available for under $99 when they are available to consumers. The Asha 308 and 309 are both 2G enabled handsets, and feature a 3-inch WQVGA capacitive display.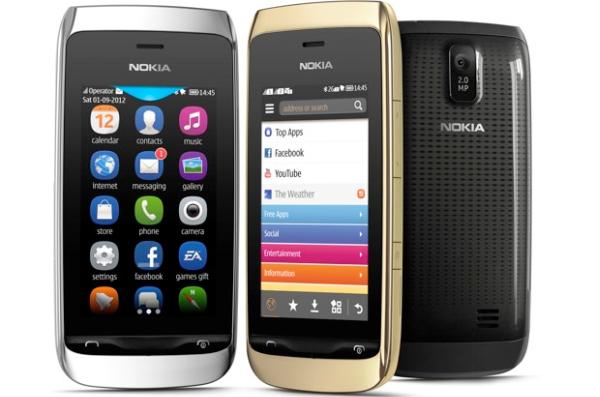 There is also microSD card support up to 32GB, multiple home screens, loud speakers, and a stereo radio. The Asha 308 is a dual SIM handset that features the company's Easy Swap technology, which allows users to easily swap between up to five different SIM cards. Other features of the 308 include a 2MP rear camera, Bluetooth 3.0, and a 1,110 mAh removable battery.
While the single SIM 309 features Wi-Fi and Bluetooth 3.0 connectivity, and the same 2MP rear camera. Deliveries of both the Nokia Asha 308 and 309 are expected to commence during the fourth quarter of 2012. For more information click on the links provided.