Samsung Galaxy Note 2 Phones 4 U contract prices
The upcoming Samsung Galaxy Note 2 (Note II) is going to see huge amount of consumer demand when it finally releases very shortly now. There has been a massive amount of interest in this successor to the original Galaxy Note and many can't wait to get their hands on this smartphone, sometimes described as a phablet because of it's whopping 5.5-inch display. Today we have some news for UK readers as we have some Phones4U contract prices for the Galaxy Note 2.
We recently gave readers some information on release slots for the Galaxy Note 2 in the UK and the rest of Europe and in the UK we expect to see it launched on October 1st or 2nd. Although we had seen details of the Galaxy S2 with unlocked prices for the UK, we had not previously come across any contract pricing but Phones 4U now has a pre-order page up, complete with tariffs for Vodafone, Orange and O2.
The cheapest monthly deal available, according to TechRadar is on Orange where you'll pay an initial £149.99 for the Note 2 on a two-year contract at £31 per month. For that you'll get 400 minutes, 3,000 texts and 750MB of data, which we'd suggest would not be the best deal for you if you have a phone like this that is likely to get a lot of heavy data use. Compare this to an O2 tariff from Phones4U where you'll pay only £60 for the handset and £36 per month. That will buy you unlimited calls and texts as well as 1GB of data.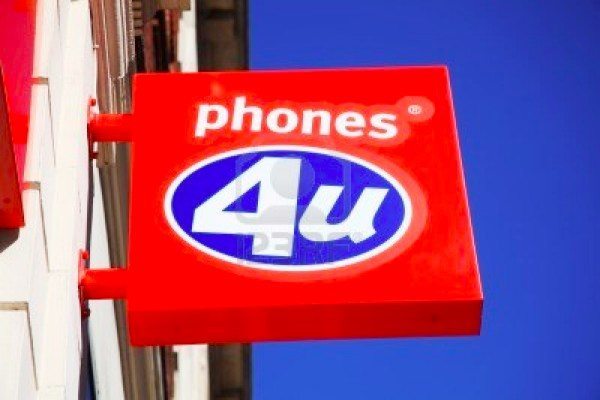 What about if you want to pay nothing for the handset? Then Phones4U has an O2 deal where the Galaxy Note 2 is free and the two-year contract will cost you £41 per month. However, even at that cost you'll only get 1GB of data each month. The Galaxy Note 2 on contract is not going to be cheap then although the prices do come in at less than the iPhone 5. Although tariffs at Phones4U for the Galaxy Note 2 are only for Vodafone, Orange and O2 so far, it's likely that T-Mobile and Three will also get in on the act at some point.
Phones4U says that pre-orders for the Galaxy Note 2 will be supplied on October 2nd although some sellers of the unlocked model say they will have stock before the end of September. You can check out all of the Phones4U tariffs for the Galaxy Note 2 here. There are plenty of tariffs to choose from and you can sort them by most popular deals or by individual carriers.
As a brief reminder of specs and features we can tell you that the Galaxy Note 2 will launch running on the latest Android OS, 4.1 Jelly Bean, has a 1.6GHz quad-core processor, 5.5-inch HD Super AMOLED display, 8-megapixel rear camera and 1.9-megapixel front-facing camera, 16GB of internal memory, an S Pen stylus, NFC, Bluetooth 4.0, WiFi 802.11 a/b/g/n and WiFi Direct.
We've had many comments from readers about this promising smartphone and think this is one that will fly off the shelves so it might be worth considering placing a pre-order to make sure you're one of the first to get your hands on it. Are you waiting for the Galaxy Note 2? What is it about this smartphone that appeals to you the most? Why not let us know by sending your comments.