LG vs Samsung, Galaxy OLED $6.26 million lawsuit
Samsung must be feeling rather beleaguered at the moment after its recent loss to Apple in the US courts regarding patent litigation. Now to add to the giant company's woes we hear that LG has filed a $6.26 million lawsuit against Samsung in Korea, regarding alleged patent infringements with the Galaxy OLED displays. The amount of damages may not be on the same scale as its recent battle with Apple but this is another thing that Samsung could certainly do without.
In the recent US court case Samsung ended up having to pay over a billion dollars to Apple and then Samsung decided to fight back with plans to launch a new lawsuit against Apple regarding its just-released iPhone 5, claiming it infringed Samsung patents. Also six weeks ago Samsung filed a suit against LG regarding stolen OLED technology following an incident where a number of LG workers were charged with theft.
It's almost no surprise then that LG has decided to retaliate but the LG lawsuit filed at the Seoul Central District Court will give Samsung another headache as it concerns five popular Samsung Galaxy devices. They are the Galaxy S2, Galaxy S2 HD, Galaxy S3 and Galaxy Note smartphones and also the Galaxy Tab 7.7 tablet. The patents that LG is accusing Samsung of infringing concern OLED panel designs and of the seven patents involved, one of them relates to LG's "Narrow Bezel" technology.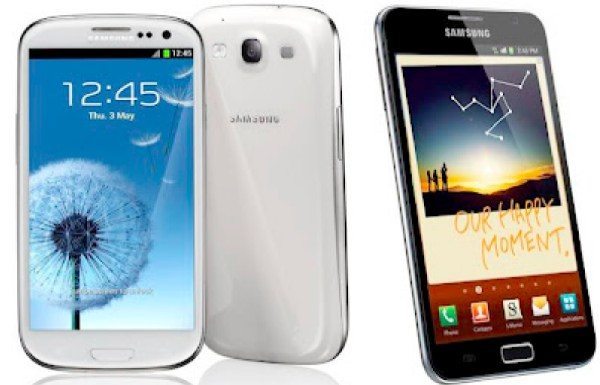 LG is seeking damages of one billion won per patent that has been infringed, a total of 7 billion won or $6.26 million, according to a report on The Verge, sourced from Yonhap. LG has issued a statement regarding the new lawsuit against Samsung, saying that it's in order to "enforce LG Display's intellectual property rights and promote fair competition."
The patent wars go on and on then and to be frank there are so many lawsuits regarding so many mobile manufacturers now that we almost wish they would all just scrap any remaining litigation and start again from scratch. What are your thoughts on this latest lawsuit issued by LG? Can you envisage a point where the smartphone patent infringement cases will actually end? Let us know with your comments.