iPhone 5 availability spreads amid Apple Maps problem apology
A new Apple iPhone always creates a massive amount of attention and the launch of the iPhone 5 last week was no exception. The phone received a lot of initial praise, not only for the hardware but also the new mobile operating system, iOS 6. However Apple seems to have hit rather a barrage of criticism since with various problems being widely reported. Today we want to let you know about how the iPhone 5 is now spreading in availability to more countries while at the same time Apple CEO Tim Cook has issued an apology regarding the new Apple Maps app problem.
We've already detailed some of the many problems about the iPhone 5 and recently rounded them up here. Despite these issues though the iPhone 5 is still selling in phenomenal numbers and yesterday the iPhone 5 was launched in 22 more countries around the world. It first began selling on September 21 in many regions such as the US, UK, Australia, Canada, Hong Kong and elsewhere and the second wave of releases became available yesterday, September 28.
The new countries to see the launch of the iPhone 5 are, in alphabetical order — "Austria, Belgium, the Czech Republic, Denmark, Estonia, Finland, Hungary, Ireland, Italy, Liechtenstein, Lithuania, Luxembourg, the Netherlands, New Zealand, Norway, Poland, Portugal, Slovakia, Slovenia, Spain, Sweden and Switzerland," as detailed by eWeek. Five million iPhone 5s were sold over the first weekend on sale and Jefferies analyst Peter Misek said that between 2 and 3 million more have already been reserved for the second stage of release.
We don't imagine that those people who have already pre-ordered their iPhone 5 in the new wave of countries to see the launch will be put off by some of the problems that have arisen with it. It may of course put off some people who were still thinking about making a purchase though and maybe that's why Tim Cook, Apple CEO, issued a statement yesterday with a pretty heartfelt apology about the new Apple Maps app that came with iOS 6. Among the other iPhone 5 problems have been build problems, issues with Siri, WiFi and more but by far the aspect receiving the most condemnation was the Maps app that replaced Google Maps.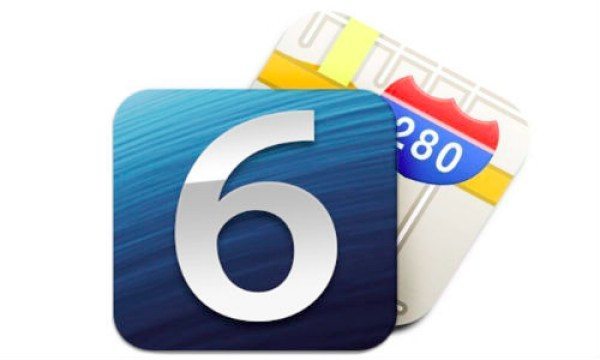 Previously an Apple spokeswoman had acknowledged criticism of Maps but it was good to see Apple accept from the very top that there are big problems with the app. Cook conceded, "At Apple, we strive to make world-class products that deliver the best experience possible to our customers. With the launch of our new Maps last week, we fell short on this commitment," adding that Apple was "extremely sorry." Such was the depth of the apology that Cook even recommended other makers map apps to use while the company strives to improve its own Maps. Cook concluded his statement with, "Everything we do at Apple is aimed at making our products the best in the world. We know that you expect that from us, and we will keep working nonstop until Maps lives up to the same incredibly high standard."
You can see the letter in full here and to be honest we wish that more companies would simply hold their hands up when things go amiss and admit they got it wrong. Despite the widespread haranguing that Apple has received over the last week it doesn't seem as though it will affect iPhone 5 sales too badly with Misek writing that he still believed the phone would be the "best-selling consumer electronics gadget in history."
We'd like to hear from readers about this. Are you in a country seeing a second wave release and are you intending to purchase the iPhone 5? Maybe some of the problems noted with it have put you off? If you already have the iPhone 5 what do you feel about Apple's apology over the Maps app? Are you ready to forgive and forget or maybe you think Apple should do better? Let us have your comments on this.