Asus Transformer Pad TF300TL bonus LTE offering
Many of you will have heard of the Asus Transformer Pad TF300 tablet and today we can bring you news that Asus has just launched a successor, the Transformer Pad TF300TL. The specs and features of the latest Transformer Pad are pretty much the same in most respects but the new TF300TL does have 4G LTE connectivity so should be warmly welcomed.
The Transformer Pad TF300 had much to recommend it and so the TF300TL with high-speed connectivity should also win many fans as it sports an Nvidia Tegra 3 quad-core processor and 12-core GeForce graphics, a decent oomph power-wise then. The Transformer Pad TF300 also boasts a 10.1-inch WXGA display capable of playing 1080p HD video and comes in 16 or 32GB variants, while the battery life should give users around 9 hours of use and that sounds pretty good considering it's an LTE-equipped tablet.
Camera-wise you're looking at an 8-megapixel rear camera with 5-element lens and 1080p video capture and there's also a 1.2-megapixel front-facer, as reported by Ubergizmo. The Transformer Pad TF300TL is launched with AT&T data plans and the base 16GB model is $499, that's around $120 more than the Transformer Pad TF300. However Ubergizmo also points out that price and availability may be different across other regions. There's also a useful mobile dock that costs $149 and will up the battery life of the tablet by around 3 hours.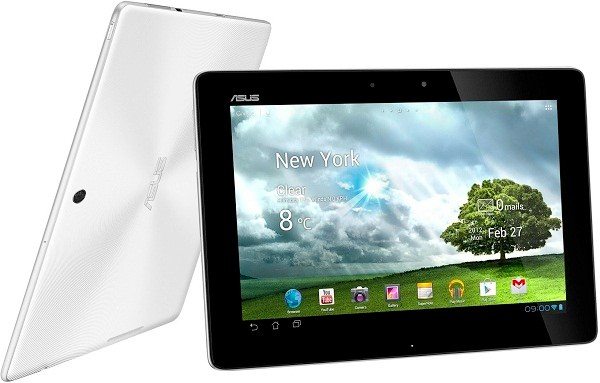 If you're a serious computer user the LTE-equipped Transformer Pad TF300TL could be a really good choice for you and comes just in time for the holiday season. What are your thoughts on this latest Asus tablet? Could the addition of LTE connectivity tempt you despite the price of $499? We're interested to hear from you so let us have your comments on the TF300TL tablet.