iOS 6 battery problems reported for iPhone 4 and 4S
As usual with any new iOS release the launch of the latest Apple mobile operating system, iOS 6, has met with a lot of praise but also criticism about certain issues, such as the now infamous Apple Maps app. We've been posting articles about the benefits and also some of the problems that have come to light with iOS 6 but now it seems there's another concern. There are reports from some iPhone 4 and iPhone 4S owners that since they updated to iOS 6 their phones have suffered from excessive battery drainage.
Strangely this iOS 6 problem ties in with some of our recent posts as earlier today we told about battery tests on the iPhone 5 that looked pretty impressive although comments to our article from some readers showed they felt otherwise. In another post we told how readers using the iPhone 4 and 4S could downgrade to iOS 5.1.1 if they were unsatisfied with iOS 6 for any reason.
At that time we were unaware of any reported battery issues for iPhone 4 and 4S users but now we are hearing otherwise and there are suggestions that those using the above phones should maybe skip iOS 6, despite the many improvements it brings. BGR informs that there appear to be widespread complaints about the battery life for these devices since the iOS 6 update, with hundreds of people complaining on Apple's discussion forums. Some users are saying that their device battery life is dropping by more than half after only a few hours on standby.
It has been suggested that part of the problem may be caused by location services such as the Passbook and Apple Maps app and so one solution could be to turn location services off although this doesn't seem to work for all. Over on Mac Observer they are also discussing how many owners are seeing massive battery drainage on their iPhone 4 and 4S's where this problem wasn't an issue before they upgraded to iOS 6. The Mac Observer reporter tells how he hasn't even run the Maps app so that doesn't appear to be the problem in his case. However he has noted his iPhone loses around 10% of charge every hour when it's not even being used, which certainly shouldn't happen.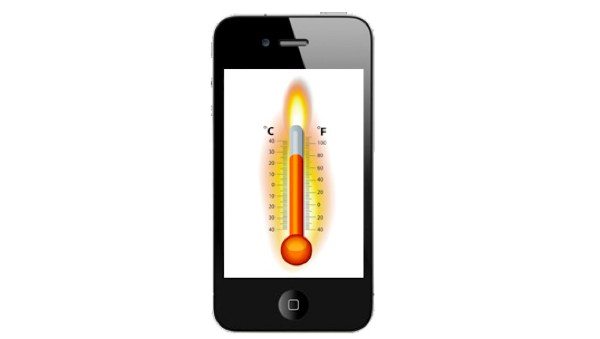 You can see the Apple discussion forums here with iPhone 4 and 4S owners noticing vast differences in battery life since they downloaded iOS 6. The MacRumors forum here also contains details about this complaint from iPhone users. We recall exactly this same problem happening last year for iPhone 4 users on the arrival of iOS 5. Personally I've noticed a slight drop in battery life on my iPhone 4S but nothing too major. Of course it's difficult for us to know just how widespread this problem is though and that's where you, the readers, come in.
We'd really like to hear your experiences of battery life on your iPhone 4 or 4S since the iOS 6 upgrade. Have you noticed a significant amount more battery drainage on your device? Maybe you've noticed a slight difference but nothing too drastic, or perhaps you've spotted no change at all? Let us have your comments.