Samsung Galaxy S3 bling Swarovski Edition
We recently told you about a rather expensive gold iPhone 5 for those with enough cash can get a touch of bling on the new iOS smartphone, but if you are one of the Android faithful that would like to own a Samsung Galaxy S3 with a little bling thrown in, there is one such handset available, and at a lot less expense than that gold iPhone 5.
According to a report over on GSM Arena, Amosu Couture are now offering the Samsung Galaxy S3 Swarovski Edition, which means your Galaxy S3 comes packing some 500 Swarovski crystals along with edge, whilst the home key features sixteen Swarovski crystals.
Other than that touch of sparkling bling though the Samsung Galaxy S3 is still very much the same on the inside, so only adds to the outward look of the Android smartphone, but the Swarovski Edition Samsung Galaxy S3 does come with a Amosu Couture calf leather case in the colour of your choice thrown in for free, which is said to be worth a cool 200-quid.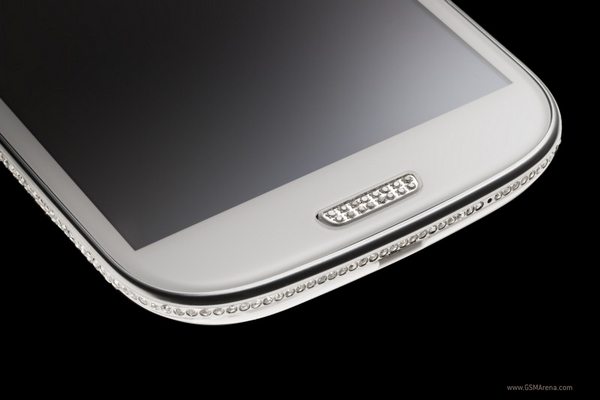 So just how much will the Samsung Galaxy S3 Swarovski Edition handset hit your pocket for? Well the sparkling device commands a price tag of 2099 quid, and apparently the customer can also have a printout of their name or logo on the rear of the device for an extra charge of course.
If however you happen to own a Samsung Galaxy S3, but would have loved to have an SG3 with a touch of bling, Amosu is also willing to bling your existing smartphone for you at a cost of just £1399.
So there you go, if you are one that simply must have a handset that offers bling and sparkle perhaps the Samsung Galaxy S3 Swarovski Edition is the one for you, of course as long as you have the cash to throw away on a bit of sparkle.