FIFA 13 iPhone problems to discuss
We've been giving readers details about the FIFA 13 iOS app over recent weeks and know how highly anticipated this app was. It finally released just under a week ago and has already proved hugely popular and has high ratings in customer reviews. However we've noted that some users of FIFA 13 for the PlayStation are reporting freezing and connection problems and we'd like to know if iPhone FIFA 13 app users are also experiencing any issues.
The PlayStation forums have accounts from users experiencing freezing and connection problems and from personal experience I've also noted issues with freezing for the PS3. It's an immensely frustrating problem but somehow reassuring to know I'm not the only one and that others are also feeling the same amount of frustration. The issues for console users have led us to wonder if iPhone users of the FIFA 13 app are equally affected.
We recently told how the iOS FIFA 13 app was now available from the App Store and asked for player reviews on the game. We received some comments from readers regarding this saying that they were having crashing or freezing problems particularly with the iPad, although some who were noting problems had issues with iPhone use.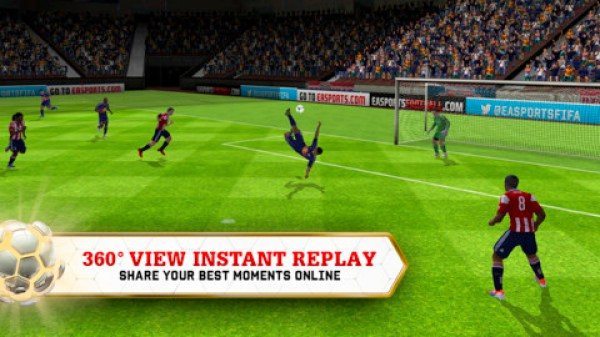 EA Sports has already issued an update to the iOS app, v 1.0.2, which claims to have fixed the game for iPad use and also improved game stability because of crashing issues and this is where we'd like to hear from readers. If you have experienced a problem with FIFA 13 on iOS was this fixed after your device received the v 1.0.2 update? Maybe you've had the update but are still noticing issues that are causing you annoyance? Send your comments to let us know.