iPhone 5S release needs to be mind blowing
The iPhone 5 has been a big hit since its recent launch, as we all knew it would be. The latest Apple smartphone is an impressive device and runs on the latest mobile operating system iOS 6. This combination brings a notable handset that is already selling in the millions but it's fair to say that the new iPhone hasn't been without its problems. Today we want to look ahead to the iPhone 5S release, which we feel needs to be really mind blowing to win back the loyalty of some consumers who either feel let down by the iPhone 5 or simply wanted more from it.
Of course we cannot be sure what the next iPhone will be called but the iPhone 5S looks likely considering previous iPhone dubbings, so for easy reference we'll continue to refer to it as that for now. We've previously discussed various iPhone 5 problems in detail, including build quality, WiFi issues and mass criticism of the new Apple Maps app. Yesterday we also noted comments from our readers to our story on iPhone 5 battery life and some of you were seeing real issues with battery drainage.
However, despite widely reported concerns about some aspects of the iPhone 5, there's also a lot to recommend about the specs and features of the phone. Also we should remember that Apple has such a loyal customer base that a new iPhone will always sell in huge numbers, almost despite what it brings. This was the case last year when the iPhone 4S was released looking exactly the same as the iPhone 4. Many had been hoping for a new-look iPhone and there was some disappointment among potential buyers when that failed to materialize. It didn't stop the iPhone 4S selling in huge numbers though and that also seems to be the case this time around with the iPhone 5.
Many of us were hoping for a completely groundbreaking design for the iPhone 5, especially considering the fact that there was no change between the iPhone 4 and iPhone 4S. Some buyers held off buying the 4S because of this so would have been doubly disappointed to see how little the iPhone 5 design had changed, although to be frank we still think it's a good-looking handset and the two-tone effect on the rear is a nice touch.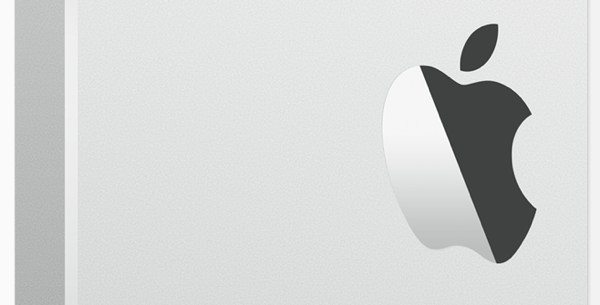 Other people will be more concerned about specs and feature changes of the iPhone 5 rather than its aesthetic appeal though and improvements from the iPhone 4S to the iPhone 5 included the A6 processor, larger display with increased resolution, a better front-facing camera and LTE connectivity. There is also a new nanoSIM and smaller dock connector (although this has also faced criticism). The iPhone 5 was a decent enough upgrade then but hasn't exactly blown us away. Also iOS 6 didn't provide any additions for the iPhone 5 that didn't also come to the iPhone 4S and along with the Apple Maps app there have also been issues with Siri, battery life, Passbook, social media integration and more.
We're not attempting to slam the iPhone 5 and will stress that as we said previously, it's a highly impressive smartphone. It would be unrealistic though not to point out that it has some flaws. So turning our attention back to the next iPhone, possibly called the iPhone 5S, we do feel that this needs to be a truly exceptional device with groundbreaking specs and features and an amazing new design.
Some of the most obvious improvements include even higher storage options, a further improved camera setup, quad-core processor and of course the next upgraded operating system but what else could Apple bring to the table to blow our minds? We'd really like to hear your thoughts on the iPhone 5S and what Apple could do to make this a real must-have device, although of course Android enthusiasts will never agree with the idea of any iPhone being a 'must-have.'
Were you intending to purchase the iPhone 5 but haven't been completely won over by what it offers? Have you any ideas for something incredible for the iPhone 5S, either for specs and features or concerning the design? We're intrigued to hear what readers may come up with so let us have your comments on this.