Verizon iPhone 5 WiFi problems, bug fix update
Since Apple released the latest iPhone and its new operating system late last month, not everything has quite gone to plan as there have been a number of issues affecting its Maps application among other things. Owners of the iPhone 5 on US carrier Verizon have been experiencing problems with the handsets Wi-Fi, but now a bug fix update has been made available.
The issue came to light after a number of users took to the support forums to complain their iPhone 5 used cellular data, instead of Wi-Fi, but now as Cnet are reporting Apple has taken to providing an update for Verizon users to install that should fix the problem.
The company confirmed that the handset was prone to a bug that caused the device to use cellular data, even if the Wi-Fi symbol was displayed, and for users that don't have an unlimited data package this could easily prove expensive.
Apple started pushing out the update late last night but the bug fix won't arrive via OTA on Verizon iPhone 5's, but instead users have to make the update happen themselves manually. To do this you will first have to go into the Settings of the handset before selecting General and then About.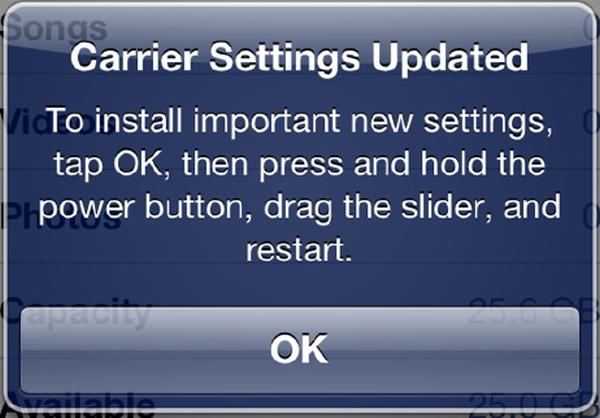 From here you should be able to see the 13.1 update and install it once the power button is held down and the handset restarted. After the handset restarts again go into Settings>General>About before scrolling down to Carrier to make sure Verizon 13.1 is shown.
It is nice that Apple has fixed this problem but you would hope the company will now work with Verizon to compensate users that have lost out because of this problem. So far Apple hasn't revealed how this problem occurred in the first place and how many users were affected.
Did you suffer from this problem on the Verizon iPhone 5?