QuickIM iPhone jailbreak combines Google & Facebook chats
If you happen to be one that doesn't mind going against Apple and tinkering with their iPhone and have jailbroken your device, you might like to know that there is a new jailbreak tweak available that allows the user to send Google chat messages and Facebook messages from anywhere in iOS, and that tweak is called QuickIM.
According to the guys over at iDownload Blog, the best thing with QuickIM is that it enables the user to reply to messages simply by tapping the notifications banner, and doing so overlays the QuickIM interface on top of the current application.
This means the user can quickly respond to messages and then revert right back to the original app they were using, and also an Activator action can be assigned that enables the user to rapidly access the QuickIM interface without removing focus from the current application.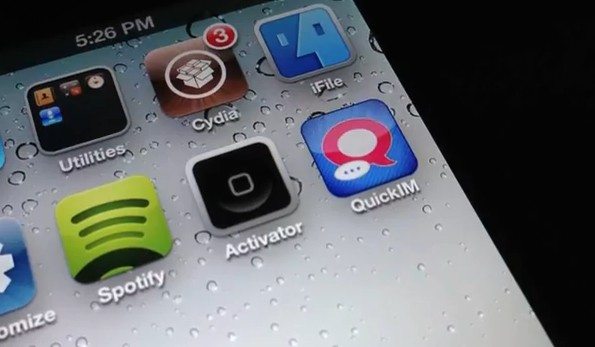 Apparently QuickIM for the iPhone makes Google chat and Facebook messaging flow something like IntelliScreen X or biteSMS and thus delivering a better level of convenience to instant messaging on the iOS platform by making instant messaging more instant.
However, QuickIM does have a major flaw, in the form of the app forces the user to login to Google directly from the application's interface, something that could be a bit of a game breaker for those security conscious iPhone users out there.
For those that would like to know more about QuickIM for iOS, we have a video for your viewing consideration below that explains what the jailbreak tweak is all about, so head on down and mash that play button to check out the footage about this jailbreak tweak that is a free download from Cydia.
If you do grab QuickIM feel free to let us know your opinion on the jailbreak tweak by dropping us a line to our comments area below.