Samsung Galaxy S3 vs HTC One X+, competent comparison
Every now and then we like to bring readers a comparison of two of the most talked-about phones of the moment and today it's the turn of the Samsung Galaxy S3 vs. HTC One X+. Samsung's flagship Galaxy S3 (S III) has been a huge hit already, selling in massive numbers while the HTC One X+ is a successor to the popular HTC One X, another successful flagship device. Let's take a look then at how they compare.
First of all we should point out that the Samsung Galaxy S3 has now been available for several months whereas the HTC One X+ is still to hit the shelves. The latter is due for a release in some regions such as Europe and Asia later this month with other regions to follow at some point. Both of these are truly impressive smartphones that have a lot to recommend them and we'll delve into some of the key specs and features of each. If you're thinking of purchasing either of these phones, hopefully our comparison will help you decide which one may be the best option for you.
Processor
The Galaxy S3 has an Exynos 1.4GHz ARM Cortex-A9 quad-core processor for the international version or the 1.5GHz Snapdragon S4 dual-core processor in the US model, while graphics are taken care of with the 400MP Mali quad-core GPU. The HTC One X+ steps up from its predecessor's processor to a 1.7GHz Nvidia Tegra 3 quad-core processor and ULP GeForce GPU so on this count there's not too much to choose between them. There have been claims though that the HTC One X+ runs 60% faster than the original One X and if that is accurate that's pretty notable.
Display
The SGS3 has a 4.8-inch Super AMOLED display with resolution of 1280 x 720 and 306ppi featuring Corning Gorilla Glass 2. The One X+ has a 4.7-inch Super IPS LCD2 display with resolution of 1280 x 720 and 312ppi, also with Corning Gorilla Glass 2. Both of these are high-quality displays and although the pixel density is slightly higher on the One X+ the difference is not significant.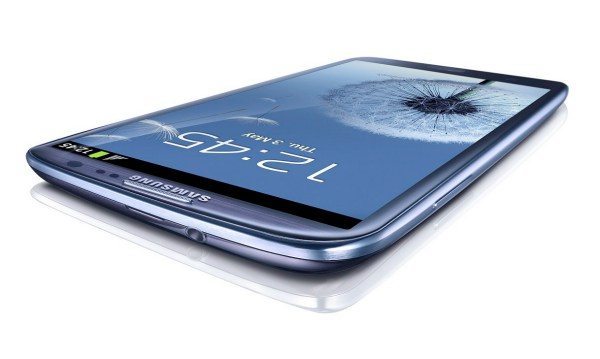 Storage
The Galaxy S3 has 1GB of RAM in the international version and 2GB for the US LTE model. It comes in 16 or 32GB models for internal storage with a 64GB version still to be released. This is expandable via microSD. The One X+ has 1GB of RAM and will be available in 32 or 64GB models. However there's no microSD for expanding and this is something we would have hoped for on such a high-end device.
Camera
The setup for the Galaxy S3 brings an 8-megapixel-rear camera with autofocus, f/2.6 aperture, face and smile detection, video stabilization, HDR mode and 1080p video recording. There's also multishot and simultaneous HD video and image capture. Add to this you get a 1.9-megapixel front-facing shooter with 720p video capture for video calling. Moving on to the One X+ there's an 8-megapixel rear camera, dedicated image chip, touch focus, autofocus, f/2.0 aperture, face and smile detection, video stabilization, HDR mode and 1080p video recording. It also has rapid multishot and again there's simultaneous HD video and image capture. The front-facing shooter is 1.6-megapixels with 720p video capture. There's a lot to consider here but as you can see many of the camera specs are similar. The Galaxy S3 aperture isn't quite as good but all things considered there's really not much between them.
Operating System
The Galaxy S3 launched running Android 4.0 ICS, the latest at that time. However the Android 4.1 Jelly update is now in the process of being rolled out to the device. The S3 also uses Samsung's TouchWiz user interface. The One X+ will release with 4.1 Jelly Bean, as you would expect, along with the newest build of the HTC Sense UI, Sense version 4+. The S3 also has the Samsung app suite while the One X+ comes with specialized apps for photos and music. Again these are a pretty even match once the S3 actually receives the Jelly Bean update, although users may simply prefer one interface to another.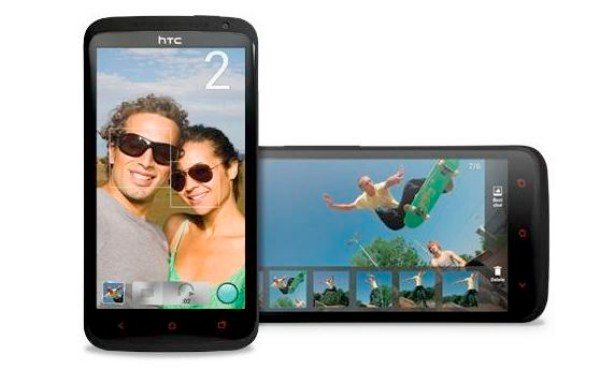 Design
Although we think the design of a smartphone will always be an issue of personal preference it's fair to say that the aesthetic appeal of both phones is pretty equal. Both are good-looking handsets as far as design goes but one of the only criticisms the Galaxy S3 faced on its release was the plastic construction that makes it feel rather cheap. The One X+ casing on the other hand is made of strong polycarbonate with a matte finish, giving it a much more high-quality look. We'd favor the One X+ on form factor then but of course you may feel differently. Dimensions-wise the Galaxy S3 measures 136.6mm x 70.6mm x 8.6mm and weighs 133g while the One X+ measures 134.4mm x 69.9mm x 8.9mm and weighs 135g so there is hardly any difference at all between the two as far as size goes.
Conclusion
To be frank this is a tough one to choose a winner on. Both have many additional features to take into account and we feel that both are imposing smartphones that have a lot to offer. Ultimately it may come down to which interface you prefer and the very personal factor of design choice. With either handset though you'd be choosing an impressive device.
We'd like to hear your thoughts on the Samsung Galaxy S3 and the HTC One X+. If you are thinking of purchasing a smartphone soon is it likely to be one of these two? If so, then which is your preference and why? Let us have your comments on this.
Sources: HTCPedia AND Know Your Mobile